Miss Helvetica Bold
– Hosted at Bridgehead Roastery
part of a series on Sex
About the speaker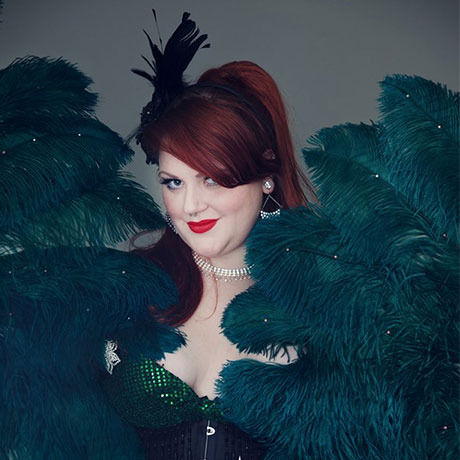 A rubenesque redhead dubbed "Ottawa's Favourite Freak" by Daily Xtra, Helvetica Bold is a veteran performer in the Canadian Burlesque Scene; Her performance style incorporates both physical comedy and classic striptease, clearly influenced by her personal penchant for raunch and satire.
Helvetica proudly founded Rockalily Burlesque, Ottawa's longest-running burlesque troupe, and is a founding member of the Ottawa Burlesque Festival
Helvetica has celebrated such accomplishments as being featured in Scarlett James' book, Burlesque, l'Art et le Jeu de Seduction, participating in setting the world record for the longest burlesque show, at Nuit Blanche 2010 in Toronto, and was featured along side other celebrated Canadian burlesque artists in the Spring 2014 issue of Canadian Theatre Review.
From Little Minsky's in San Francisco to the Montreal International Burlesque festival, Helvetica has Boldly strutted across stages all over North America.
With a life-long dedication to art, theatre, and writing, and a background in journalism and marketing, this flame-haired jezebel founded Rockalily Burlesque in 2006 and became the forefront of burlesque revival in Ottawa, making lots of enemies and even more fans.
(Photo Credit to John Finnigan Linn)
Local partners
Location