Virtual
What are Virtual FieldTrips?
FieldTrips are meetups to interact, learn and collaborate in an effort to level-up your creative life. Built on top of our 20,000 monthly attendees at CreativeMornings talks, FieldTrips are community-organized events built on the spirit of generosity that has powered CreativeMornings events for the past 10 years.
Thanks for participating! We're lucky to have you.
Mindfulness and Intuition: Inviting Experimentation into Your Creative Practice
April 21, 12:00pm - 1:30pm EDT. Hosted at FieldTrips on Zoom
About this FieldTrip
The world needs your special flavor of creativity, and creatives of ALL TYPES are welcome to participate in this fun live workshop!
Together we'll explore a few ways to open yourself up to more creativity and presence in your life, even during stressful times. In moments where we're facing so much fear, distraction, and uncertainty, a creative mindfulness practice can be a wonderful tool to help manage difficult emotions.
We will start the workshop with a short meditation and discuss how to incorporate mindfulness into your everyday life in a way that feels natural and meaningful to you. Then, we'll explore how to tap into your creative intuition through fun, experimental drawing exercises you can return to anywhere, any time. The more we can invite experimentation and play into our creative practice, the more we can channel that energy into other brilliant ideas that will change the world!
Please bring some paper, your favorite drawing utensils and a pair of scissors.
About your Host In my own art practice as an illustrator/surface designer, I've found experimentation and play to be a key to opening my mind to new ideas and possibility, and I'm passionate about sharing this practice with others so they can celebrate their own creative brilliance.
I believe everyone is creative, and that our unique creative gifts are the pathway to making the world a more harmonious place to live. Over the last few years I've been deeply invested in the worlds of personal development, spirituality, body positivity and movement. I've taken all of those elements into my creative practice and want to share the tools that have helped me grow in my creative and personal life in the hopes that it can help others access their own magic.
Organizer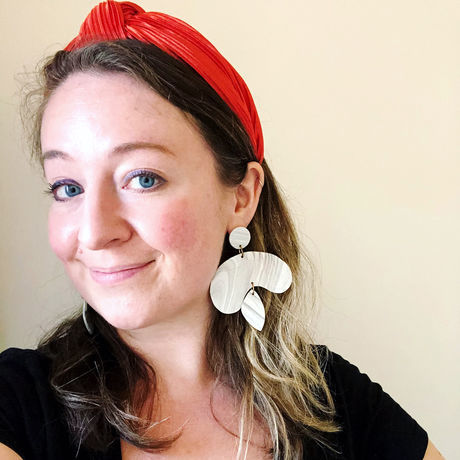 Bryna Shields
Location
Hosted at FieldTrips on Zoom
Zoom
Brooklyn, NY United States
When April 21, 2020
12:00pm - 1:30pm