Virtual
What are Virtual FieldTrips?
FieldTrips are meetups to interact, learn and collaborate in an effort to level-up your creative life. Built on top of our 20,000 monthly attendees at CreativeMornings talks, FieldTrips are community-organized events built on the spirit of generosity that has powered CreativeMornings events for the past 10 years.
Thanks for participating! We're lucky to have you.
Mindful Meditation for Uncertain Times with Coach Colette
April 7, 9:30am - 10:30am EDT. Hosted at FieldTrips on Zoom
About this FieldTrip
It is normal to feel sad, stressed, confused, scared, or anxious during a crisis. Even though you may know that meditation has important benefits, integrating it into your daily life is often a challenging task. Meditation can feel boring or frustrating, and it may seem problematic to fit it into a busy schedule. Sitting for long periods of time can even cause physical discomfort.
This interactive session will help you to tackle some of the most common challenges in cultivating a meditation practice. In addition to offering concrete tactics, Coach Colette Ellis will lead a guided meditation to introduce you to the nuts and bolts of mindfulness. By embracing mindfulness practices, you can be better equipped to manage your emotions during the challenging time of this outbreak, and other stressful times in your life.
About your host Colette Ellis is a certified Stress Management coach and practitioner of Emotional Freedom Technique (EFT-Tapping). As creator of Start Within Coaching, she works with busy clients who are struggling to prioritize themselves in the midst of multiple demands. She helps to guide them on their path to wellness and freedom from overwhelm. Coach Colette does this through individual and group services focused on self-care, mindfulness, and resilience. Colette was a contributing author to Transform Your Life With One Call: America's Top Life Coaches Reveal What You Need to Know. Her book Focus on Your Vision: A Positive, Practical Approach to Achieve Your Biggest Dreams helps readers clarify priorities and optimize their mindset for success. As host of the Start Within Podcast, she disrupts the narrative about what it means to be strong in mind, body and spirit by sharing her personal growth journey, along with candid interviews of coaches, healers and other purposeful founders. Her tips and advice also have been featured in Thrive Global, Real Simple Magazine, Small Business Chronicle, and Daily Burn.
Organizer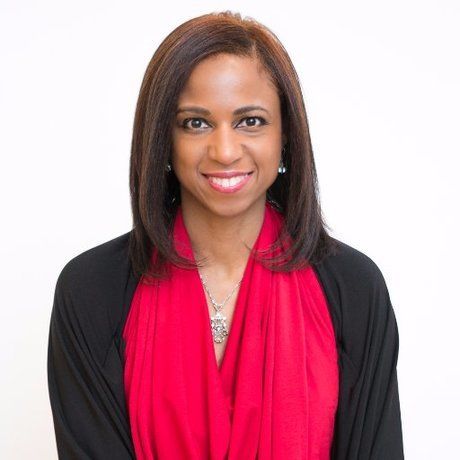 Colette Ellis
Location
Hosted at FieldTrips on Zoom
Zoom
Brooklyn, NY United States
When April 7, 2020
9:30am - 10:30am