Michael Sturtz
– Hosted at ATÖLYE
part of a series on Compassion
About the speaker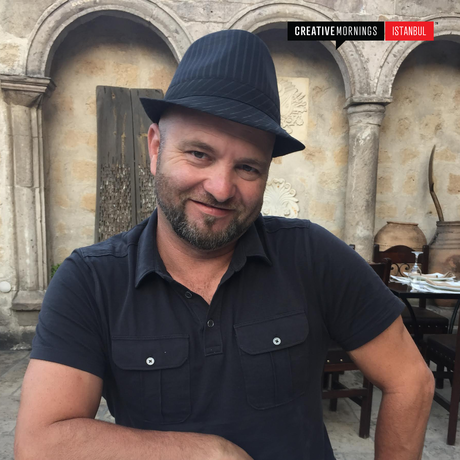 Michael Sturtz, heykeltıraş, öğretmen, tasarımcı, yapımcı, tiyatro yönetmeni, yaratıcı düşünme kolaylaştırıcısıdır. Michael, 1999 yılında rekabetsiz bir öğrenme ortamına teşvik eden bir sanat okulu kurarak sanat eğitimi fikrini yeniden yapılandırmaya başlamıştır. The Crucible, sadece kavramsal bir tasarım ve 1.750 $ 'lık bir hibe ile başladı fakat hızlı bir şekilde ülkenin en büyük kâr amacı gütmeyen sanayi sanat eğitimi merkezi haline geldi ve yılda 8000'den fazla öğrenciye eğitim verdi. Michael, The Crucible'ın 12. yıldönümünde emekliye ayrıldı. Stanford Design School'da ders vermeye başladı ve Redesigning Theatre projesine liderlik etti. Michael daha sonra odağına üretim ve öğrenmeyi alan Stanford Creative Ignition Lab @ Autodesk'i piyasaya sürdü. Şimdi ise; potansiyel olarak azimli ve dünyayı değiştiren yeni fikirlerin geliştirildiği X (eski adıyla Google X) prototip laboratuvarını yönetiyor.
//
Michael Sturtz is a sculptor, teacher, designer, builder, theatrical director, facilitator of creative thinking, and a world land speed record holder. In 1999 Michael set out to reinvent the idea of arts education, by founding an art school that encouraged a truly non-competitive learning environment. The Crucible started with only a conceptual design and a grant for $1,750, but quickly grew to become the largest nonprofit industrial arts education facility in the country, teaching over 8000 students a year. Michael retired from The Crucible, on its 12th anniversary to the day. He then began teaching at Stanford's design school and leading the Redesigning Theater project. Michael then launched The Stanford Creative Ignition Lab @ Autodesk, which focused on the future of making and learning. He now leads the prototyping lab at X (formerly Google X), which is the moonshot factory where uncomfortably ambitious, potentially world-changing new ideas are developed.
Additional details
Creative Mornings, Eylül ayı temamız "Şefkat". Michael Sturtz'la empati ve sempatinin tasarım sürecine etkileri üzerine konuşacağız. // The theme for September is Compassion! We'll talk about the effects of empathy and sympathy to the design process with Michael Sturtz.
Location
Hosted at ATÖLYE
Tarihi Bomonti Bira Fabrikası, Silahşör Caddesi, Birahane Sok, No: 1, Şişli
Istanbul, Turkey Turkey 34394
When
–