Gefragt: Content und Ideen. Die Technik im Bereich VR etc. ist weit - nun sind die Kreativen dran.
About the speaker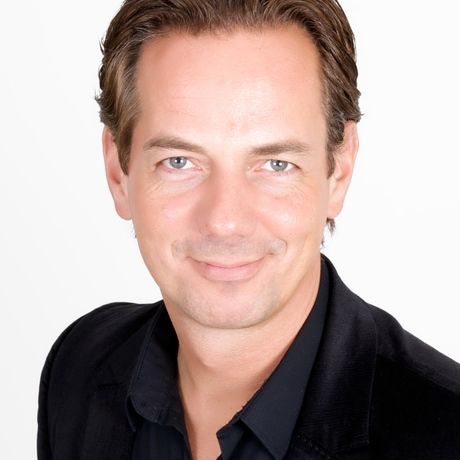 Augmented Reality, Holodisplays, Transparente Displays, Hololens. Technologien, die in Ihrem Kern mit Transparenz/Halbtransparenz benötigen. Die Entwicklung in diesem Bereich schreitet in immer schnelleren Zyklen voran. Sind wir als Nutzer in der Lage die Zusammenhänge zwischen realer und virtueller Welt noch zu verstehen? Der Innovationshub arbeitet an neuen Anwendungen in diesem Bereich und zeigt gleichzeitig Wege auf, wie Technologie dem Nutzer transparent dargestellt werden kann.
Michael Brink ist geschäftsführender Gesellschafter der LAVAlabs Moving Images GmbH & Co. KG. LAVAlabs ist spezialisiert auf die Bereiche Film, Digital Design, Visual Effects und Animation für Spielfilm, Fernsehen, Werbung und Live Media. Vor seiner Zeit bei LAVAlabs leitete er die Geschäfte der Das Werk Gruppe, wo er die Bereiche Marketing und Vertrieb verantwortete. Als Key Account Manager betreute er unter anderem Kunden wie L'Óreal, Deutsche Bahn, Nestle und Procter & Gamble. Darüber hinaus war er in verschiedenen Positionen bei internationalen Spielfilmprojekten wie Paul Schrader´s "Adam Resurrected", Wim Wenders "PINA" oder Tom Tykwer´s "Cloud Atlas" eingebunden.
Christian Geiger ist seit November 2004 Professor für Mixed Reality und Visualisierung im Fachbereich Medien der FH Düsseldorf. Zuvor lehrte und forschte er an der Hoch¬schule Harz in Wernigerode als Professor für Animation und 3D-Computergrafik und war Koordinator des Studiengangs Medieninformatik. Parallel zu seiner Promotion 1998 zum Dr. rer. nat. mit der Dissertation "Schneller Entwurf interaktiver 3D-Animationen" arbeitete er für Siemens im Projektmanagement und der Anwendungsentwicklung im Bereich 3D, VR/AR und Multimedia.
Favorite quotes from this talk
No quotes yet. Sign in to tag a quote!
66

Lovely Attendees






see everyone