Meg Saligman
January 25, 8:30am - 10:00am EST. Hosted at Center / Architecture + Design
part of a series on Surreal
About the speaker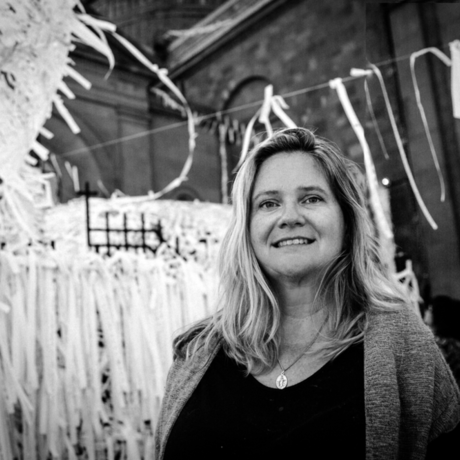 For over 25 years, Meg Saligman has produced over 40 permanent public artworks worldwide, including some of the world's largest public murals. With a focus on community and collaboration, Saligman consistently amplifies local culture in her designs. Saligman's work has been featured by the Smithsonian American Art Museum, the New York Times, Wall Street Journal, NPR, Public Art Review, the Today Show and numerous others.
Local partners
honeygrow is a fast-casual restaurant concept born in Philadelphia in 2012, specializing in wholesome, fully customizable stir-fries, salads, honeybars + cold pressed juices. honeygrow's mission is to connect with each community it calls "home," offering up amazing experiences through the lens of nourishing foods.
Traditional Bakery . Gluten Free . Coffee Roasting A decade after we opened our original bakery, High Point has earned a reputation for exceptional quality and fantastic service. We are pleased and proud to be bringing our mission to the Greater Philadelphia community and beyond. We believe in the little things in life. A REALLY good cup of coffee, the daily luxury of a lovely pastry and to not have to compromise taste just because you have food sensitivity. We love what we do and we want to share it.
Getaround is a trusted carsharing community that enables people to share and rent cars in their neighborhood. We provide quality and convenience to residents who don't own a car and an easy way to earn extra cash for those that do. Head to get.co/CreativeMornings for $25 in driving credit towards your first rental!
Location