Meg Lewis
March 23, 8:30am - 10:00am CDT. Hosted at Minneapolis College of Art and Design
part of a series on Courage
About the speaker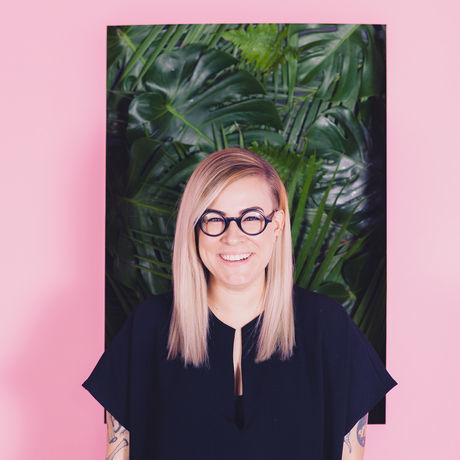 Meg Lewis is a designer creating experiences for happy companies and a one-on-one educator creating happier lives for humans of all kinds. Meg is the founder of Ghostly Ferns, a collective of designers & commercial artists and is the co-founder of Fool Proof, a shared workspace for creativity & collaboration in Minneapolis. She specializes in creating emotional connections between businesses and their audiences by adding personality to their brand. Meg is also a sought-after speaker and educator, traveling the world to present at conferences and private events on personal brand, defining a purpose, and living an authentic life. Follow Meg on Instagram and Twitter at @darngooood.
Local partners
Additional details
What is the event like? CreativeMornings is about community and inspiration. Come for both! Registration will begin at 8:30am, and we'll have coffee and breakfast ready for you. Coffee time is great for meeting the other CreativeMornings attendees. The talk will start at 9 followed by Q&A. We like giving high-fives.
This Month's Theme: Courage This month's theme is Courage, chosen by CreativeMornings/Oakland, illustrated by Annie Wong, and presented by our global partner WordPress.com.
Parking? Those with cars are typically able to find free, unrestricted parking on the streets surrounding MCAD's campus. The college also has a parking lot located at the intersection of 26th Street East and Second Avenue South where you can park for $0.25/hour.
Questions? Please let us know if you have other questions about the event: minneapolis [at] creativemornings.com
Location