When does the culture become part of your identity and when do you become part of the culture?
About the speaker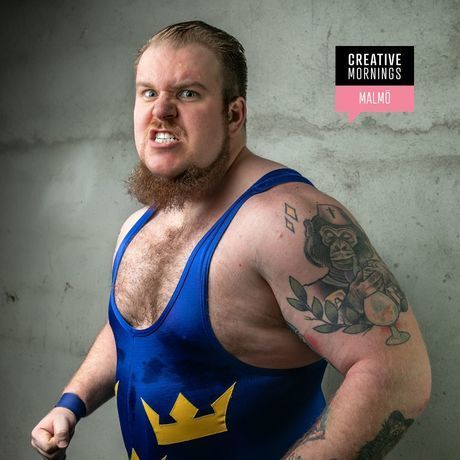 Mattias is the promoter and Creative Director of Svensk Wrestling Syd, Sweden's longest active running wrestling promotion organization, based in Malmö. By day, Mattias is a Consultant Manager for Military Work and a reservist in the armed forces with a rank of master sergeant. Aside from his professional endeavors, Mattias teaches wrestling and wrestles all over Europe as his alter-ego "the human battle tank" Harley Rage.
Wrestling first began as a creative outlet and over time developed into a bigger part of his identity. Just as with other creative outlets, wrestling has become Mattias' way of identifying with others. Mattias has found that what he has learned in wrestling has helped him relate in (almost) every instance to something or someone.
For his talk, Mattias will recount his path into wrestling and the importance of identity when it comes to forming your own voice. Whether you want to be better at interacting with others one-on-one or a whole crowd, and in that moment or over time, your voice matters!
Favorite quotes from this talk See all
"

There is freedom in giving someone a framework to work within and not controlling the creative process. — Mattias Dahl
36

Lovely Attendees








see everyone