Marije Kuiper - Like Knows Like
– Hosted at In de Ruimte
part of a series on Hidden
About the speaker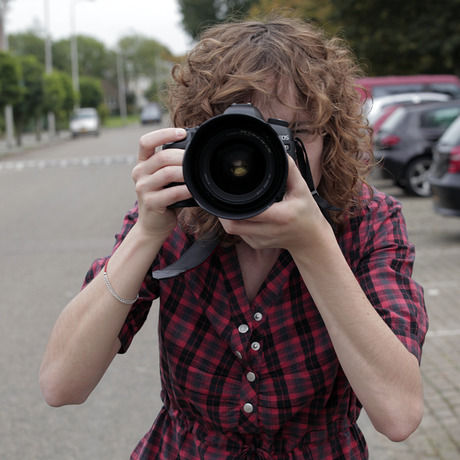 Like Knows Like - talk is in Dutch
Marije Kuiper (1983) graduated in 2010 as a Bachelor of Design from the Academy for Pop culture in Leeuwarden. Her graduation project, a series of portraits of all the residents of her birth town Vinkega, was published and sold out. A reoccurring theme in Marije's work are people, their stories and surroundings. She looks for details that make her subjects unique, authentic and special.
Marije has done commissioned work for Volkskrant Magazine, IKEA and T-Mobile, to name a few. But she also works on her own projects. Together with documentary and commercial filmmaker Bas Berkhout she founded Like Knows Like. Like Knows Like makes short documentaries of popular creatives around the world, who we all know from social media. Through the documentary form, Like Knows Like try to gain deeper insight into the artist and show the people behind the Twitter avatars and Facebook fanpages.
Marijes work can be found on her own website and on Like Knows Like.
Local partners
31Volts designs services that people love and organizations are proud to provide. 31Volts makes service innovation work.
Location
Hosted at In de Ruimte
Oudegracht 230A a/d werf
Utrecht, Netherlands 3511 NT
When
–