Marianne Alvarez
April 3, 8:30am - 10:00am PDT. Hosted at Streaming Online
part of a series on Purpose
About the speaker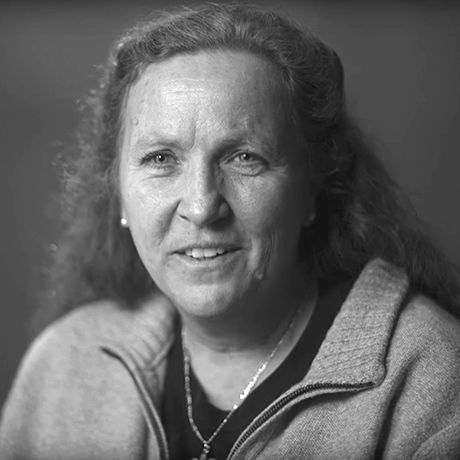 THIS WILL BE A VIRTUL EVENT—SEE BELOW FOR DETAILS
Marianne was born in Mexico, and moved to Canada in 1987 with her husband, raising her family (four beautiful daughters) in the Okanagan with a focus on strong values and a healthy lifestyle through sports. She re-located to Vancouver in 2005 and in the fall of 2014 she organizing the first ever Para-Relay to swim the English Channel. Marianne has 30 years of coaching and coaches Honu, a para swim team in Vancouver, that she started in 2008. Dedicated and committed to swimming, Marianne was part of the National Swim Team at the FISU Games and was the first swimmer to represent Mexico in Fin Swimming. A passionate open water swimmer, in 1985 Marianne was the first Mexican and first German woman to swim the English Channel. Having coached Para athletes at an elite level (the London 2012 Paralympics and Toronto 2015 Para Pam American Games), Marianne is eager to share her expertise, experience, and passion for swimming with both competitive and fitness swimmers. Marianne has a true passion for swimming and her coaching philosophy is "Believing is Achieving", a motto which continues to guide her daily life.
How do you define creativity and apply it in your life and career? My creativity is to dream and to believe I can achieve, to never give up and with passion follow the purpose in my life. We only live once, and I am certain that there is no dream too big or too crazy to pursue.
Where do you find your best creative inspiration or energy? In myself, I believe in always sharing a smile and helping others. I believe health is our biggest treasure we have no matter who you are, where you are or what you do.
What's one piece of creative advice or a tip you wish you'd know as a young person? Don't trust everyone, we all have different values in life.
Who (living or dead) would you most enjoy hearing speak at Creative Mornings? Sunny Lowry (1911-2008) I had the pleasure to meet her at the English Channel. Now I would like to talk to her about what we share in common and why we do what we do. Her legendary swimming achievements, her consistent contribution to our sport.
What's the craziest thing you've ever done? There are two equally crazy things I have done in my life, and both have actually inspired and created my creative moment, which have influenced in who I am and what I do. 1. Swimming the English Channel at age 24 and starting a new adventure 29 years later. 2. To leave everything I knew behind at the moment when I had the most opportunities in my life, to start a new adventure in Canada.
What are you proudest of in your life? What I am proudest of is raising four women who want to make the world a better place, who live and share the values that have inspired our family and to know that they are not only sisters, they are best friends for life.
What is the one question we haven't asked that you want to answer? I would like to be asked what my next crazy project is! I want to talk about the Honu Center and the work I want to continue. It's a a center to help People with a disability through the water to improve their health and "feel the freedom water can give us all."
Local partners
Langara's Digital and Print Publishing is a hands-on program—a one-year, three-term Diploma designed to provide a broad base of experience in electronic and print publishing.In the production courses, students work to create a diverse range of work for their portfolios—including Pacific Rim Magazine, a full-colour magazine distributed in the Globe and Mail, and LangaraPRM.com, a professional dynamic website they code from the ground up.
Additional details
IMPORTANT INFORMATION ABOUT THIS EVENT:
Beloved CMVan community,
We've been monitoring the international and domestic response to the growing concerns over COVID-19. Public health authorities are strongly advocating the use of "social distancing" as a way to slow the spread of the coronavirus, and calling on community organizations to seek out alternatives to large social gatherings. We care about your safety, and the safety of the broader community, and feel it is more important than ever to find ways to connect and celebrate creativity, culture, conversation, and community.
After discussions with CreativeMornings headquarters and partners at SFU Woodward's we have decided to make some temporary but significant changes to our upcoming programming. Our April 3rd event (featuring Marianne Alvarez) will be moved online with a livestream presentation, breakout discussions, and live Q&A with our speaker. As a special treat, we are adding a live musical performance to this edition and hope that you will join us and help make this a memorable gathering.
Stay tuned for details how you can participate, but we are likely going to employ zoom.us, so now would be a good time to sign up, download, or update your software (don't worry, it's free). One silver lining is that we are opening registration immediately and can host hundreds of participants with no need for a waitlist, so this is a great time to participate, meet new folks in your community, and introduce your friends and colleagues to what CMVan means to you.
We believe in the power of gathering face to face. But we also believe in protecting the health and safety of our creative community, so the hugs and high fives will have to be digital during these extraordinary circumstances! We look forward to updating you with more information as it becomes available.
With affection, The CreativeMornings/Vancouver team
PS - If you have any questions or concerns, please email vancouver@creativemornings.com
Location
Hosted at Streaming Online
Meeting ID# TBA
Vancouver, British Columbia Canada
When April 3, 2020
8:30am - 10:00am