Marco van Hout
February 23, 8:30am - 10:00am CET. Hosted at Spaces Vijzelstraat
part of a series on Curiosity
About the speaker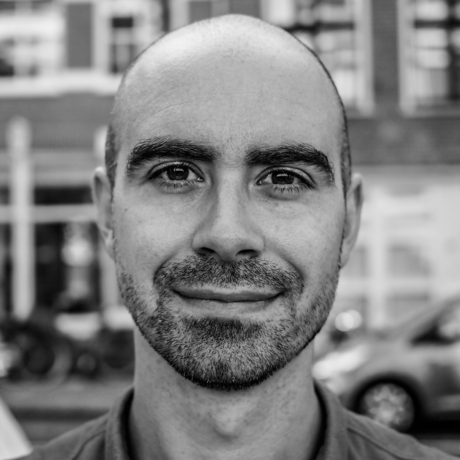 Marco van Hout (The Netherlands) is Head of Programmes & Impact of the Digital Society School, part of the Amsterdam University of Applied Sciences. He is Lead Design at MediaLAB Amsterdam, a co-founder of SusaGroup and has been a board member of the international Design & Emotion Society between 2005 and 2017.
After initiating the widely used Design Method Toolkit, Marco is on a mission to improve the impact of the creative community on the world's biggest challenges. As part of this mission, he was one of the founders of the international programmes 'Design Across Cultures' and the 'Global Goals Jam', in close collaboration with the United Nations Development Programme.
Since 2004, Marco has been a known advocate of 'emotion- and experience-driven design'. Marco sits in the advisory board of Spanish creative agency DOT. He is a design faculty member at IE University (Madrid) and lives in a small Dutch town with his family where he occasionally picks up abstract painting.
Local partners
For more than two decades, Aquent has specialized in placing marketing, design, and interactive talent who thrive in Fortune 500 companies. Their recruiters have in-depth knowledge of these disciplines and recruit exceptional talent with cutting-edge skills and industry knowledge.
Spaces is a creative working environment with a unique entrepreneurial spirit. Their Spaces are filled with forward thinkers, innovators and game changers who are confident to achieve their goals.
Location
Hosted at Spaces Vijzelstraat
Vijzelstraat 68
Amsterdam, 1017 HL
When February 23, 2018
8:30am - 10:00am