Manali Mohanty
April 26, 8:30am - 10:00am CDT.
part of a series on Inclusive
About the speaker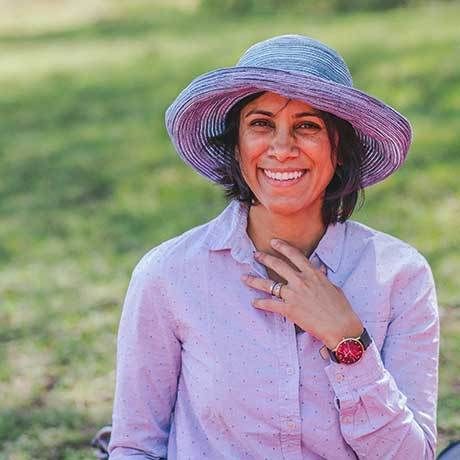 Manali is a creative leader with over 15 years of industry experience. Her journey in art and design started as a young girl growing up in India. As an only child at home, in a family that was always on the move with limited access to technology and a humble collection of playthings, she spent her early years weaving stories and resourcefully crafting her own toys to create an alternate imaginary universe. It is this approach to creativity that has shaped her career as a design professional. She lists passionate, creative, tenacious and adaptable as her strengths. With dual degrees in fashion and industrial design, she seamlessly draws on cultural references and her problem solving skills to create product solutions that delight and inspire people. She has worked in multiple geographies and design led diverse categories - wearable technology, watches, jewelry, product & material innovation, craft design and fashion apparel. She has a strong track record in product launches and is frequently tapped as a change agent, having worked on global brands such as Fossil, Diesel, Karl Lagerfeld, DKNY & Marc Jacobs. In her current intrapreneurial role at Fossil she leads creative on the Incubator; most recently launching new independent watch brands Mon Amie & One Eleven. When she's not dreaming up the next cool idea, she's working on her strong yoga practice, traveling and photographing different cultures and landscapes or working on science experiments with her kids. Manali is a proud mother of two boys, two fur babies and is married to a fellow industrial designer.
Local partners