Malia Lazu
April 26, 8:30am - 10:00am EDT. Hosted at Moo
part of a series on Inclusive
About the speaker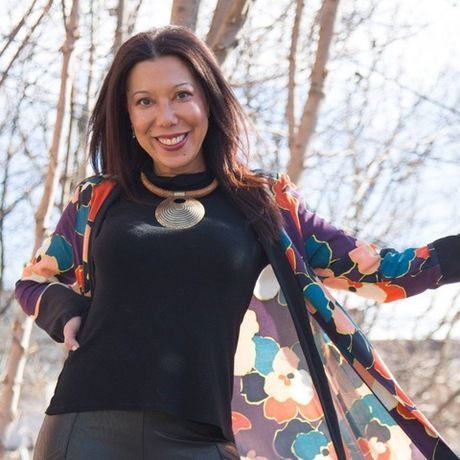 Malia Lazu is a connoisseur culture-creator and King-ian organizer who leads organizations through deep experiential change at the intersection of community, culture, art, politics and business. Her keen understanding of structural inequity and truth-telling insights about race, class, generation and gender, have literally transformed how organizations, and the people who lead them, do their work in the world.
Her ground-breaking LEXICON™ methodology pairs corporations with the community partners they need to know in order to recreate themselves for a diverse, Millennial workforce.
Named one of the 50 founders to watch in Essence Magazine, Malia has utilized her special brand of cultural revolution to build programs for clients including: Grammy Award-winner and famed civil-rights activist Harry Belafonte (The Gathering for Justice), philanthropists George Soros (Young Democrats), Berkshire Bank and MGM Hotels & Casinos.
A political science graduate of Emerson College, Malia has been profiled on MTV, Showtime, ABC-TV, and Fox News, where she was a regular commentator for ten years. She sits on The Nation Magazine Editorial Board, the Eastern Bank Board of Incorporators, the Board of the Boston Society of Architects and the Black Economic Council of MA.
Local partners
Additional details
April's theme is INCLUSIVE
When different people come into our lives, they bring gifts.
We can blend the best of our wisdom with the best of theirs. We can teach and learn from each other to produce closer circles that foster community and commit to diversity.
People who include with intention, raise their hand to do the work of embracing what is unfamiliar.
Inclusion is an attitude to consciously be open to ideas that come from outside of our settled ways of thinking or feeling. It's about making a decision that comes from a place of love, of caring for others.
When you place inclusivity at the center of how you live, it has great power to heal, elevate new voices, and change the narrative of who belongs. As diversity advocate Vernā Myers once said, "Diversity is being invited to the party. Inclusion is being asked to dance."
Our Grand Rapids chapter chose this month's exploration of Inclusive, Libby VanderPloeg illustrated the theme, and WordPress.com is presenting the theme globally.
Location
Hosted at Moo
109 Kingston St. Floor 2
Boston, Massachusetts 02111
When April 26, 2019
8:30am - 10:00am