Virtual
What are Virtual FieldTrips?
FieldTrips are meetups to interact, learn and collaborate in an effort to level-up your creative life. Built on top of our 20,000 monthly attendees at CreativeMornings talks, FieldTrips are community-organized events built on the spirit of generosity that has powered CreativeMornings events for the past 10 years.
Thanks for participating! We're lucky to have you.
Make Middle Eastern Desserts With a Local Gastronome!
– Hosted at FieldTrips on Zoom
About this FieldTrip
Let's go on a culinary culture trip and get into the kitchen! In this FieldTrip, we will learn how to make delicious tahini cookies and refreshing malabi (Middle Eastern pudding), get acquainted with local ingredients and learn about local cultures and customs by making local desserts. We'll also discuss ways to substitute certain ingredients and get playful in the kitchen (yes, even when baking!).
This hands-on, vegan-friendly workshop is all about making baking accessible and fun, so no prior baking knowledge is required.
Here's what you'll need to bake along:
Cookies:
½ cup (120 grams) raw tahini
½ cup (100 grams) granulated sugar
100 grams butter (just below ½ cup/1 stick), at room temperature
200 grams (almost 1.5 cups) all-purpose flour
1 teaspoon (5 grams) baking powder
Optional: 2-3 tablespoons honey, ½ teaspoon vanilla extract
whole almonds or other nuts of choice (chocolate chips and date bits are also an option!), to top
Kitchen equipment: measuring cups or digital scale, measuring spoons, large bowl, whisk or fork, baking sheet, parchment paper, oven or toaster oven
Malabi:
Cream:
½ cup (120 ml) water
3.5 tablespoons (35 grams) corn or potato starch
½ liter full fat coconut cream
¼ cup (50 grams) granulated sugar
¼~ teaspoon orange blossom or rose water. If you don't have them, grab abunch of fresh mint! And if mint isn't handy, try cardamom, cinnamon, nutmeg, or even 1/4teaspoon vanilla. 
Topping:
Traditional: smooth pomegranate or cherry syrup/jam, crushed pistachios

Additional options: another choice of syrup or jam, date molasses, nuts of choice, coconut flakes, crumbled halva or even chocolate syrup if you feel like breaking the rules  
Kitchen equipment: medium cup or measuring jug, fork, medium-large pot, wooden spoon, small glass cups or medium glass bowl, saran wrap or 1-2 sandwich bags cut into squares(recommended!), teaspoons. Optional: parchment paper/old newspaper to help with clean up
About your Host
I'm Shira, a Jerusalem-based baker, gastronome, travel lover and starting photographer. I love exploring culture through food, and I firmly believe that anyone who can read can also bake. After completing a Master of Gastronomy at the University of Gastronomic Sciences in Italy, I went on to work in tourism and explore the connection between food and culture further. I offer Israeli/Middle Eastern food workshops and local bread tours, and I am happy to share a taste of the region with anyone who might want to visit but understandably can't at the moment.
Organizer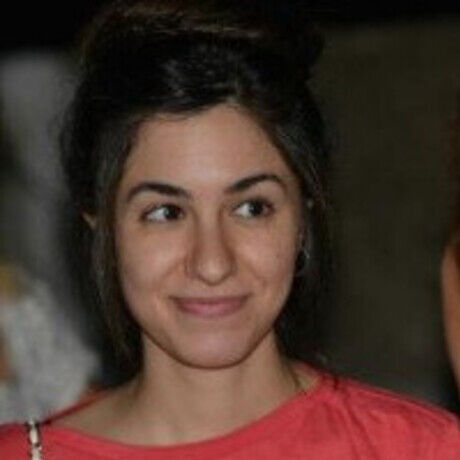 Shira Ben-Shmuel
Location
Hosted at FieldTrips on Zoom
Zoom
Brooklyn, NY United States
When
–