Virtual
What are Virtual FieldTrips?
FieldTrips are meetups to interact, learn and collaborate in an effort to level-up your creative life. Built on top of our 20,000 monthly attendees at CreativeMornings talks, FieldTrips are community-organized events built on the spirit of generosity that has powered CreativeMornings events for the past 10 years.
Thanks for participating! We're lucky to have you.
Make Friends With Your Inner Critic Through a Sound Bath.
–
About this FieldTrip
Forget silencing the inner critic, what if you could make friends with it?
In this one-hour FieldTrip, we'll use a combination of mindset training, meditation and sound to challenge our inner critic and make friends with the voice that is constantly in our heads.
You know that voice, it's the one that says…
"You'll never reach your goal, you might as well give up"
"You're not good enough, smart enough, attractive enough"
"Your relationship will never last"
"There's something wrong with you"
When we let the inner critic have power over our choices it blocks us from freedom, opportunity and self-expression.
We'll help you discover how to soften your inner critic (aka your mind) and allow your body to speak and find more harmony.
You'll leave the workshop feeling lighter, more connected and empowered…. maybe you'll even make a new best friend!
During the Meditation/Sound Bath portion of this experience, participants will be asked to sit or lay in a comfortable, supported position, ideally using headphones that plug directly into a laptop.
About your Hosts Jennifer & Steve are innovators in the field of health and wellness and the co-founders of Pause+Expand. They use left brained corporate and coaching techniques coupled with right brained sound & meditation practices that foster a deeper alignment between mind and body, resulting in quick, effective and dramatic shifts and forward momentum.
"When we pause thought, we open to the possibility of expanding our ideas beyond what we imagined possible." - Pause+Expand
Learn more about Pause+Expand and join their community at www.pauseandexpand.com
Organizer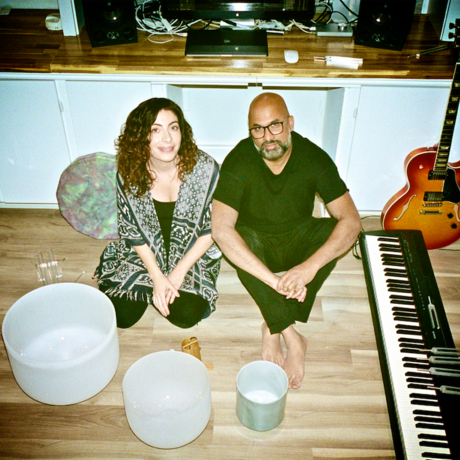 Jennifer Spencer
Hosted at This is a virtual event, you will receive a link to attend in your registration email
When
–