Lola B. Pierson
October 30, 9:00am - 10:00am EDT. Hosted at Your Home!
part of a series on Stress
About the speaker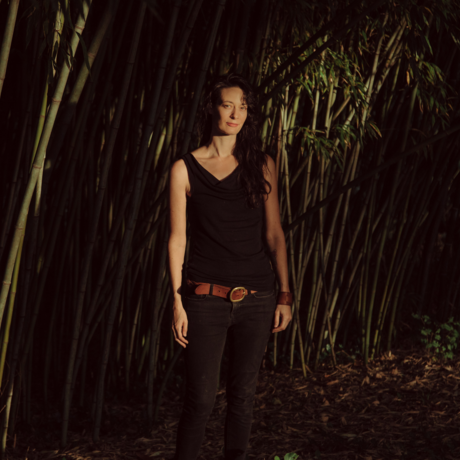 Lola B. Pierson is a highly collaborative artist who was born and raised in Baltimore City. She is a playwright, writer, and director. Her work challenges theatrical form, incorporating elements of social media, performance art, visual art, switcheroos, and boredom. Other words she has used to describe her work in bios include: presence, explore, dynamic, and representation. A graduate of Baltimore School for the Arts, Bard College, and Towson University, she is passionate about the intersections of language, time, presence, and philosophy. She writes new work and messes with classics (that deserve it). She is the co-founding Artistic Director of The Acme Corporation.
📸: Schaun Champion
Additional details
We'll be broadcasting live from the Enoch Pratt Library - Hamilton Branch to your home or office!*
📺 Tune in on YouTube, Facebook, or Twitter!
All registered attendees will receive a Google Calendar invite Thursday evening and then a reminder email on Friday morning around 8:30am ET.
🚩Check your spam folder: Don't see an email from us closer to the event time? Please be sure to check you spam folder and also feel free to email us directly at baltimore@creativemornings.com
*CM/Bal will be practicing all COVID-19 precautions and only have a skeleton crew
Location
Hosted at Your Home!
123 Your Home
Baltimore, Maryland United States 21201
When October 30, 2020
9:00am - 10:00am