nyc
What are FieldTrips?
FieldTrips are meetups to interact, learn and collaborate in an effort to level-up your creative life.
We're limiting these events to only 25 people, they're like an intimate dinner party. Your absence will be felt so please make sure that you can definitely attend if you sign up. Also, we're in the prototyping phase, so come with an open mind and be prepared for anything.
Thanks for participating! We're lucky to have you.
Coworking and Live Viewing of Robert Mueller's Congressional Testimony
– Hosted at 61 Local
About this FieldTrip
The public testimony will begin at 8:30 a.m. EDT in the House Judiciary Committee and will last three hours. At 12:00 p.m. EDT the House Intelligence Committee will begin its hearing.
Watch Mueller's Congressional Testimony together. This FieldTrip will not have facilitation. Just come and join a group of fellow curious creatives who wish to be better informed.
When one person can use social media to broadcast whatever they want to 62 million followers and when partisan media outlets spin stories to fit party rhetoric, original source content is more important than ever.
The Justice Department appointed Robert Mueller as Special Counsel (separate from party politics and partisan interference) to oversee an investigation into Russian interference in the 2016 US election and related matters. The 448-page report that was delivered to the Justice Department stated that, "while this report does not conclude that the President committed a crime, it also does not exonerate him." The report explained the rational behind the decision to decline a definite conclusion and Mueller also said that if his office "had confidence that the President clearly did not commit a crime, we would have said so."
While the Mueller Report has been spun to support every side of the debate, forming your own opinion by actually reading it (not the spin) is important. Original source matters so that you can make your conclusions based on the actual content of the report based on the investigation our Justice Department commissioned. If you don't want to read it, listen to it. Or, if you'd prefer, join us on July 24th to see the Congressional Testimony of the Robert Mueller, Special Counsel appointed to oversee the investigation and primary author of the report. It's still a step removed from the original document, but it's a pretty small step.
There won't be spin. Just watch together and form your own conclusions.
Thank you to 61 Local for providing the space. We encourage you to come hungry and order food or beverages.
–
FieldTrips are a celebration of creativity and generosity. They are hosted by awesome individuals and organizations (like you and yours)! When you sign up, please show up. Most FieldTrips have waitlists due to significant interest and limited space.
View all upcoming FieldTrips or submit an idea to host your own.
Local partners
61 Local is a true public house where the community comes to eat, drink, celebrate and collaborate.
We offer a locally-sourced menu that features premium products from passionate people. We take the time to visit with our producers to understand what makes their products unique and exceptional. By keeping it local, we're able to share this opportunity with our patrons, too.
It's about people; it's about connecting; and it's happening right now, over delicious food and drink, here at 61 Local.
Organizer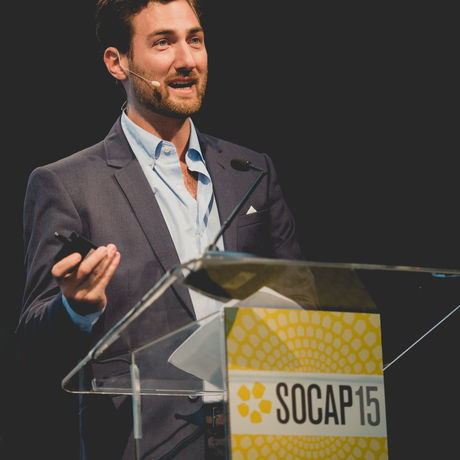 Sam Utne
Location
Hosted at 61 Local
61 Bergen Street (Upstairs Private Room)
Brooklyn, New York United States 11201
When
–