Lisa Slagle
April 20, 8:00am - 10:00am MDT. Hosted at Lamar Street Center
part of a series on Game
About the speaker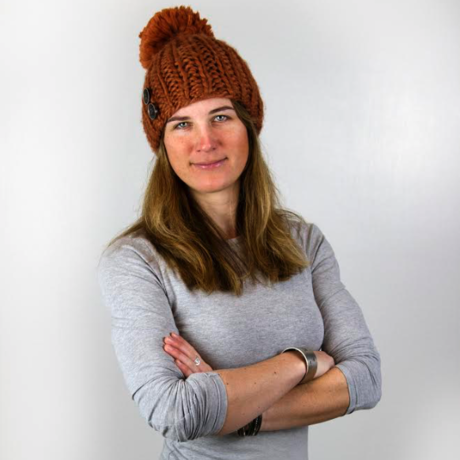 Lisa grew up in Fort Collins, working in bike shops, instructing snowboarding, attending Colorado State University, and building drop-in ramps off of rooftops into rail parks that she welded herself. She spent the past ten years avoiding getting a real job by creating a company she actually wanted to work at and people would actually want to work with.
She believes powerful creative work beats "advertising" every single time and that work should be fun, so in 2009, she started Wheelie Creative, a new school creative agency for people who thrive outside. She snowboarded all day and worked all night by the light of a laptop. She handed out business cards on chairlifts. Her hustle and passion spread with every project, and now in the 9th year of business, Wheelie Creative has offices in Whitefish, MT and Denver, CO full of an incredible crew of talented creatives and project managers.
Lisa believes in wearing t-shirts to business meetings, shaking creativity out of cracks, and the unlimited power of play. Her approach generates successful projects that are fun and unabashedly human.
Recently, Lisa and the Wheelie crew noticed the lack of female action sports photographers and decided to do something about it. Thus, a second company, Wheelhouse Workshops, was born with a mission to tell a bigger story of the outdoor industry by getting cameras in the hands of women through creative, action sports workshops.
When she's not working, Lisa enjoys putting core shots in her snowboard, crashing her mountain bike, and digging her snowmobile out of deep powder in the backcountry.
Local partners
Ad Club Colorado provides career-boosting and fun networking events through regular social gatherings. Something about Colorado draws flocks of artists, musicians, innovators, and people with plenty of creative bones in their creative bodies. Come be with the over 400 members of our group who are the guiding force for advertising today, tomorrow, and beyond.
Another luncheon in the boring ballroom at your local hotel………yawn. Lamar Street Center says goodbye to the typical event facility. From top to bottom this place is anything but run of the mill. Imagine 13,000 square feet of sprawling space with motorcycles on the walls, a race car hanging from the ceiling, vintage gas pumps, and retro art in the form of classic cars. Hosting a variety of events from daytime corporate meetings to Saturday evening weddings, all guests will leave with plenty to talk about. Lamar Street Center gives its clients the freedom to hire their own caterer giving the guest the opportunity to make their event truly original.
Additional details
Running a creative business and snowboarding through a chute full of rocks have a lot in common: You have to hold it together. Come hear Lisa Slagle, owner of Wheelie Creative, an outdoor-focused creative agency, talk about running her company and navigating life with a mindset of humor, grace, and the power of play. From having to tell clients that their logos look obscene to slicing multiple fingers open while flying a drone five miles deep in the backcountry to guiding creative work from good to great, the adventure of entrepreneurship is easier to handle when you treat it like one giant game.
Location
Hosted at Lamar Street Center
5889 Lamar Street
Arvada, Colorado 80003
When April 20, 2018
8:00am - 10:00am