Lina Patel & Kosta Heristanidis
September 26, 8:00am - 9:30am AEST. Hosted at The Commons Collingwood
part of a series on Muse
About the speaker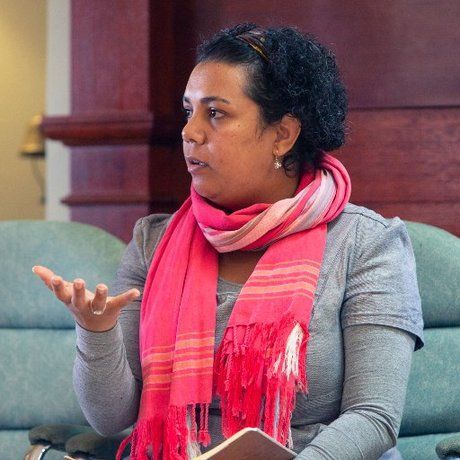 Lina was born in Kenya to Indian parents and now based on Wurundjeri country on the traditional and unceded lands of the Kulin Nation. She is a Facilitator and Collaboration Designer who learnt her craft in big business, honed it in civic tech and is perfecting it with organisations who invite her to facilitate moments that matter. Lina's mission is to alleviate needless workplace suffering and bring more kindness into the world, one team at a time. She has facilitated events, workshops, and retreats for a variety of government and private sector organisations. Having been part of 60+ different teams and facilitated over 400 gatherings, she has picked up a thing or two about collaboration. Her life is a series of fortunate events by chance and choice.
Kosta was born to Greek immigrants in Melbourne, where he has lived and worked his whole life. He's been interested in scale modelling and military history from a young age, and has been creating art for 35+ years beginning with his first fanzine at age 13. Kosta was tattooing professionally at the age of 21 and was one of the founders of Chapel Tattoo, before stepping away from tattooing to pursue a career as a model-maker and figure sculptor.
Local partners
Additional details
Good morning people! It's that time of the month coming to you on a Friday this month and we are back at The Commons. Collingwood. We are very excited to Have Facilitator and collaboration designer Lina Patel joining us in tow with her own muse Kosta Heristanidis, chatting to us about what it means to be in relationship with your creativity —We can't wait to see you all there!
Get there early for some fresh St Ali coffee, who are our newest sponsor will be serving up their incredible batch brew & tea to get your day started right along with our brekky croissants, all courtesy of our generous sponsors Billy Blue. We are also a parent and kid-friendly event so please feel free to bring along whoever you like! Croissants and coffee from 8 am. Lina and Kosta at 8:30 am.
Location
Hosted at The Commons Collingwood
36-38 Gipps St Collingwood
Melbourne, Victoria Australia 3066
When September 26, 2019
8:00am - 9:30am