Virtual
What are Virtual FieldTrips?
FieldTrips are meetups to interact, learn and collaborate in an effort to level-up your creative life. Built on top of our 20,000 monthly attendees at CreativeMornings talks, FieldTrips are community-organized events built on the spirit of generosity that has powered CreativeMornings events for the past 10 years.
Thanks for participating! We're lucky to have you.
Leverage LinkedIn (with tips <1% of users know)
August 12, 1:00pm - 2:00pm EDT. Hosted at FieldTrips on Zoom
About this FieldTrip
This event will cover all the crucial information on how to leverage LinkedIn to build your (personal) brand, attract quality leads, and land your dream role / ideal clients.
This event helps you to:
Learn and apply tips less than 1% of LinkedIn users know

Transform your dormant profile into a magnetic one

Implement learning to build brand awareness, generate leads, and find new clients / land a job
Ready to use LinkedIn as your superpower? Join us!
About your Host
Lida has over a dozen years of experience in digital marketing, program management, and strategic planning. She has successfully coached people to break into, and thrive, in the tech industry, especially using LinkedIn. Folks she has coached have started jobs at companies like Amazon, Apple, Facebook, Gartner, Google, Internet Brands, Loot Crate, and Silicon Valley Bank.
Initiatives and teams that Lida has led include: launching a national incubator, advising startups that have raised over US $500 million, and winning international competitions, such as the Google Startup Battle award out of 1000+ teams and national awards such as JustChange.
Lida is very passionate about coaching and diversity and inclusion in technology companies and beyond. Last year alone, Lida spoke at 25 tech conferences and events ranging from Anaplan, Capital One, Droidcon, Google, LinkedIn, Make School, Mavenlink, Microsoft, Mobify, Outco, Tencent, ThoughtWorks, Twitch, Wells Fargo, WeWork, Women in STEM, to WEST (Women Entering and Staying in Tech).
She has also spoken at and mentored at, several events organized by ACT-W, Anita Borg, Cleantech Open, Connections Silicon Valley, Diversability, General Assembly, Hive, Latinos in Tech, NetSquared, NextPlay, Startup Grind, Tech Jobs Tour, The Expat Woman, Women4Good, and Young Women in Business (YWiB).
Lida has had experience in initiating, leading, and completing projects in Australia, Bénin, Canada, France, Italy, Japan, Malawi, Peru, Switzerland, Taiwan, the UK, and the USA. In short, she has lived and worked on all continents (though still awaiting an invitation from Antarctica :D), and speaks 3 languages well (while working on another 3).
Organizer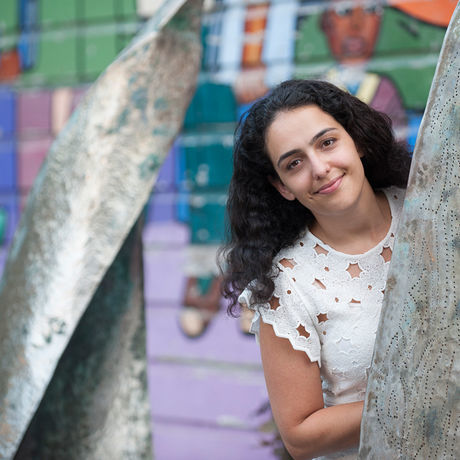 Lida Tohidi
Location
Hosted at FieldTrips on Zoom
Zoom
Brooklyn, NY United States
When August 12, 2020
1:00pm - 2:00pm