Virtual
What are Virtual FieldTrips?
FieldTrips are meetups to interact, learn and collaborate in an effort to level-up your creative life. Built on top of our 20,000 monthly attendees at CreativeMornings talks, FieldTrips are community-organized events built on the spirit of generosity that has powered CreativeMornings events for the past 10 years.
Thanks for participating! We're lucky to have you.
LET GO of all stress with this unique movement session by Mar Reyes.
–
About this FieldTrip
Join a fun liberating dance ritual. This isn't just a dance party, nor a choreography class. We will talk for about 10min about the power of movement to release blocked emotions. And for the next 20min, I will guide you through some easy to follow moves so you can learn and repeat them at home whenever you feel anxious or tense. The goal is to end up feeling our body & mind bursting with JOY.
We will sway, jump, laugh hard, and maybe even scream or cry a little.
Wrapping up with a meditative song while we stretch out and spare the last minutes for Q&A.
I am so excited and grateful for being able to share this session with my favorite community in the world!
Anyone can join, bring your kiddos and pets! NO prior dance experience needed.
Turning your camera on is highly encouraged but totally optional. The dress code is anything comfy, get love points if you add any flare.
Just as in any regular fitness class: Please check with your Doctor before in case you have any injury or heart condition. Our cardio intensity will be medium. If you are pregnant you can always modify our moves to low impact. Womb babies love our classes, or more like they love that you love'em."
About your Host Mar is a proud Latina living in Canada, she is on a mission to help people release stress through liberating dance rituals.
She is the former founder of the CreativeMornings Mexico City Chapter, and currently the host of the Toronto chapter.
Mar is also the founder of www.dbmstudio.ca a branding and web design firm with 10+ years of international experience.
And the creator of www.letgomoms.com a one-of-a-kind dance workout program for moms and their little ones ( life saver during quarantine).
Organizer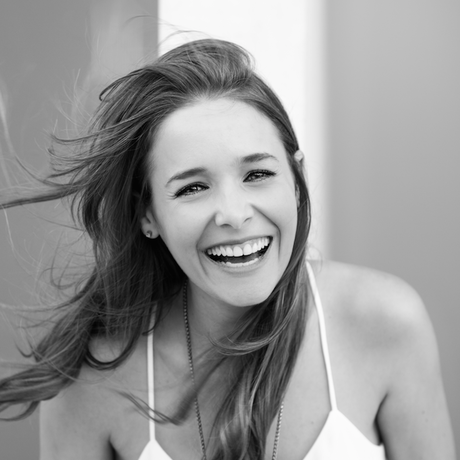 Mar Reyes
Hosted at This is a virtual event, you will receive a link to attend in your registration email
When
–