Lenka Kripac & James Gulliver Hancock
May 26, 8:30am - 10:00am AEST. Hosted at Work-Shop
part of a series on Serendipity
About the speaker
Lenka is a singer songwriter, formerly of the Sydney band 'Decoder Ring', who has released 4 solo albums, and toured the world extensively over the years. Lenka's songs have been featured in many global films and TV placements such as Moneyball, Ugly Betty, Grey's Anatomy, Old Navy and Coke, to name a few. Her work on Decoder Ring's Somersault soundtrack won the AFI for best song from a film. Billy Crystal once sang an excerpt of The Show at the Oscars, much to her delight.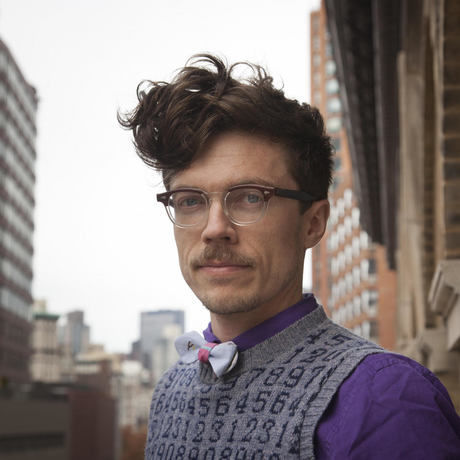 James is best known for illustrating the book 'All The Buildings In New York', as well as many other children's books and high profile commercial illustration projects. His obsession with re-imaging his world has seen him work for major print, TV and music publishing releases including: Coca-Cola, Ford Motors, Herman Miller, Paylpal/Ebay, Caterpiller, The New York Times and Simon&Schuster.
Local partners
Streamtime is designed to help manage your busy creative studio - to make sense of the daily chaos that occurs in any creative company.
Wacom wants to inspire people and make the world a more creative place through its natural and intuitive line of digital pen tablets, pen displays and styluses. Whether a creative enthusiast seeking a new artistic outlet or a high-end professional making the next big animated movie or industrial design, Wacom allows people to explore creativity at a level they never dreamed possible.
Location
Hosted at Work-Shop
Cnr Cleveland St & Eveleigh St Redfern
Sydney, NSW 2016
When May 26, 2017
8:30am - 10:00am