Leighton W - Virtual Event
–
part of a series on Identity
About the speaker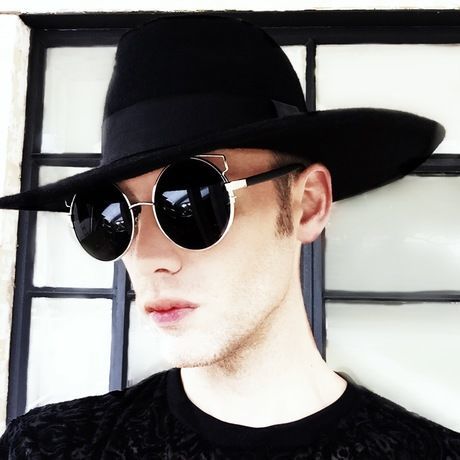 This is not a bio. I, Leighton W., exist in the world as a creative. To speak of my current work, background, accolades and superficial popularity in current society, in the form of a "bio" would only aid in the deterioration of my ability to continue creating work that builds intimate and core value for myself, my creative partners and the world around me. It is important to me that I continue down a path that allows me to use all platforms afforded to me to continuously push forward. And to start new conversations and evoke new thoughts and hopefully ignite passion. Perhaps my greatest fear is to allow my flame to extinguish before it has had the opportunity to trigger sparks across the universe. Sparks that might possibly expand our minds and create something beautiful, meaningful and ultimately something that can strengthen foundations for the betterment of human kind.
In the ballet I used my body to relay messages. In modeling I used my face. In fashion I have used my designs. In all of my creative work, I have sought moments to relay messages about sex, identity, society, gender, politics and further. My questions are limitless. My opinions many. In all of this, my personal identity seems unknown to me. Does it exist in the work that I create? Does it exist in the photo in a magazine? Does it exist in Leighton W. on television or on a red carpet? Do any of us truly have an identity? If so, where do we find it? Do we see it in the work that we do? What moments does it present itself to us? I want to spend my time with all of you discussing this. Maybe we will all find each other.
Local partners
Additional details
Hi CM community! We are going virtual this month! It's a first, so please be patient with us. We will try to make it as close to what we normally do as possible just with digital hugs and high fives!!
We're going to be broadcasting live via Zoom this month starting at 8:30am. Your special streaming link is below.
ZOOM LINK: https://zoom.us/j/449856117
If you have not yet, please download and install Zoom now to the device of your choice. Don't worry, Zoom accounts are free.
And don't worry, you'll join on mute with your video off, but we hope you'll turn that cam on and show us your smiling faces!
Trouble signing in? Email Katie at bing.katie@gmail.com – we'll do our best to help you out!