nyc
What are FieldTrips?
FieldTrips are meetups to interact, learn and collaborate in an effort to level-up your creative life.
We're limiting these events to only 25 people, they're like an intimate dinner party. Your absence will be felt so please make sure that you can definitely attend if you sign up. Also, we're in the prototyping phase, so come with an open mind and be prepared for anything.
Thanks for participating! We're lucky to have you.
Learn everyday Ayurveda- The secret art of mindful living and eating with Shradha Aggarwal
September 9, 6:00pm - 8:00pm EDT. Hosted at The Phluid Project
About this FieldTrip
Are you tired with the one-size-fits-all approach to health? All of us have our own unique design. Be your own health guru and take preventative well-being in your own hands. Understand your body and connect with it based on your body's natural circadian rhythms. Learn about an ancient 5,000-year-old Indian holistic healing life science, called Ayurveda.
Ayurveda is for everybody and you can follow it very easily into your on-the-go hectic life at work and at home, with a few mindful tips from me. I will share my personal healing experience and connection with Ayurveda. The life science comprises off five elements, water, air, space, fire, earth, that combine to form doshas or our unique body constituencies. You will learn about the three doshas, Vata, Pitta and Kapha and how to use your bodies internal clock to listen to your body and connect with it mindfully. We will talk about the art of sleep and how circadian rhythms affects your day, body and mind.
Bring a notebook and pen
About your Host:
Shradha is a certified Ayurvedic practitioner, chef and natural healer consulting for some of the best wellness Spas and Centers such as Ananda, Ayurvedic Spa in the Himalayas, in India. She practices Nadi Pariksha, the ancient ayurvedic technique of Pulse Diagnosis which accurately diagnoses physical, mental and emotional imbalances in the body. Shradha is a certified from Sri Kaya Kalp Ayurveda and Panchakarama in New Delhi, India. Shradha combines the knowledge of Ayurveda along-side other healing practices such as Reiki and Akashic records and conducts regular seminars & cooking demos on Ayurvedic cooking, mindfulness in eating, preservative-free cooking to get back to the body natural balance which is unique to each individual. Her cooking demos help get back to simplicity and preventative wellness allowing one to be mindful of their daily circadian rhythm and eating for nourishment based on what the body needs.
In the past, Shradha has been a food and wellness entrepreneur, with her own line of preservative-free condiments, sauces, dips, spreads, and crisps. She retailed, Miss Chhotee's her brand across supermarkets in India. She has won government of India fellowships with Niti Ayog, Her education in Media & Cultural studies from New School University in New York, made her work with MTV networks in New York and Discovery Channel in Singapore and India. Her passion for food made her apprentice as a chef at Four Seasons Hotel, Mumbai, Lite Bite Foods in India.
The different hats she has worn, allows her to bring a truly global outlook to her Ayurveda consultancy practice with clients.
–
FieldTrips are a celebration of creativity and generosity. They are hosted by awesome individuals and organizations (like you and yours)! When you sign up, please show up. Most FieldTrips have waitlists due to significant interest and limited space.
View all upcoming FieldTrips or submit an idea to host your own.
Local partners
The Phluid Project introduces a revolutionary gender free part retail, part experiential platform. The concept store in Noho, is committed to redefining gender labels and creating a place for self-expression and creative sharing with strangers, allies, friends and all people-can unapologetically be themselves. "We not only encourage people to shop without binary boundaries, but also build connections throughout our community space, sharing ideas and spreading knowledge through guest speakers and educational lectures." Says The Phluid Project Founder, Rob Smith.
Organizer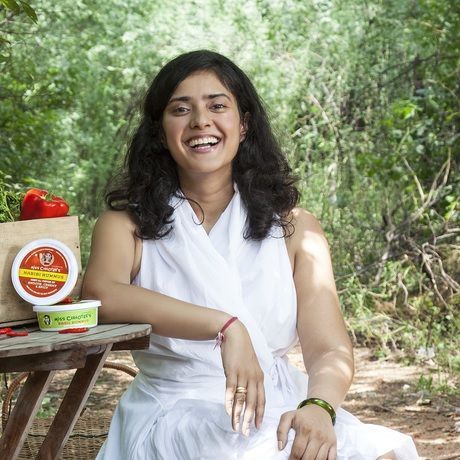 Shradha Aggarwal
Location
Hosted at The Phluid Project
684 Broadway
New York, New York United States 10012
When September 9, 2019
6:00pm - 8:00pm