Laura Peña
September 20, 8:15am - 10:00am PDT. Hosted at The Glass Lab
part of a series on Muse
About the speaker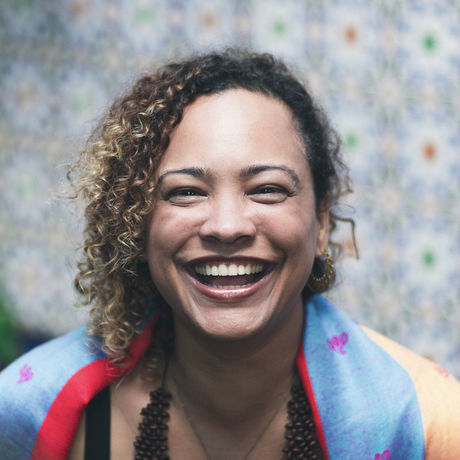 Laura Peña encourages us to look inward for the muse, the flow and the potential for creative inspiration. Through creating a global platform, Laura has discovered that instead of waiting to know the exact 'right' next step, she can instead listen out for the quiet whispers and internal intuition, and take action based on creative trust. Does a creative project have the potential to 'choose' us, instead of us choosing it? Why do our instincts want us to have full clarity before taking action? How does the muse help propel a global project forwards?
Laura is the founder of She is the Universe, a global platform designed to amplify the voices of teenage girls from around the world. She looks to inspire, empower and offer them the support they need to stand in their own stories and to pursue their dreams, through storytelling, mentorship and community.
Growing up in the Dominican Republic, she discovered a love of design, animation, filmmaking, storytelling and technology that led her to New York City to study. Her fierce commitment to her craft led her to work with many of the top brands in the world and eventually found her own creative design lab, JelloMonsters.
For the past year, Laura has put nearly every part of her life on hiatus and has been traveling the globe, creating a video docuseries for She is the Universe. She is on a quest to capture and share the stories, dreams, hopes, struggles and triumphs of 111 teenage girls of all shapes, sizes, colors, languages, cultural and socio-economic backgrounds. Her ultimate goal is to not only offer their unfiltered stories, but also create a place for them to see themselves in others and find a sense of community, mentorship and possibility.
Local partners
Additional details
This venue is ADA accessible.
👌An ASL/English interpreters will be provided for this talk.
If you have questions or need other accommodations, please email pdx@creativemornings.com.
Location
Hosted at The Glass Lab
350 SE Mill St.
Portland, Oregon United States 97214
When September 20, 2019
8:15am - 10:00am