oak
What are FieldTrips?
FieldTrips are meetups to interact, learn and collaborate in an effort to level-up your creative life.
We're limiting these events to only 25 people, they're like an intimate dinner party. Your absence will be felt so please make sure that you can definitely attend if you sign up. Also, we're in the prototyping phase, so come with an open mind and be prepared for anything.
Thanks for participating! We're lucky to have you.
Lake Merritt Silent Disco Walk
September 6, 5:30pm - 7:00pm PDT. Hosted at Lake Chalet
About this FieldTrip
Let's walk around Lake Merritt to some upbeat downtempo music together! Our DJ mix will include afro house, deep house and world beats suitable for putting some serious bounce in your stride.
Wear comfortable shoes and carry your own water. Keep an eye on the weather. Sometimes the wind picks up or the fog rolls in late afternoons. If you need to wear a hat, make sure headphones will fit over it.
I will provide RF headphones (not Bluetooth) that will receive sound from a special transmitter I will carry. The sound only works within a certain radius, so we will have to stay together. I will show everyone how to adjust them for sound and fit. Then we will start walking by about 5:45. PLEASE BE ON TIME!!! Our walking-dancing pace will be determined by the pedestrian traffic on the walkways.
Meet on the grassy area outside the Lake Chalet, an easy walk from downtown Oakland or the BART station.
Disclaimer: Please be mindful of your personal safety and manners with others while on the hike/walk. The headphones decrease your ability to hear regular noises on the street and in nature. The headphones are fitted with a volume switch so you can adjust the sound to an appropriate level for your safety and enjoyment.
It is advisable to consult a doctor before you begin any strenuous physical activity. The organizer is not trained for any emergency medical procedures. By joining us for any event you hereby RELEASE and DISCHARGE it's organizers, hosts and participants from any and all liability, claims, demands or causes of action that you now have, or may have in the future, for injuries, damages, death and/or economic loss of any kind or nature, arising in whole or in part out of the activities, advice or information contained herein. In other words, participate at your own risk!
–
They're back! We're excited to share that FieldTrips are coming back to CreativeMornings in partnership with Adobe. Learn more about how to host a FieldTrip here.
Local partners
Adobe is the global leader in digital marketing and digital media solutions. Our tools and services allow our customers to create groundbreaking digital content, deploy it across media and devices, measure and optimize it over time, and achieve greater business success. We help our customers make, manage, measure, and monetize their content across every channel and screen.
Organizer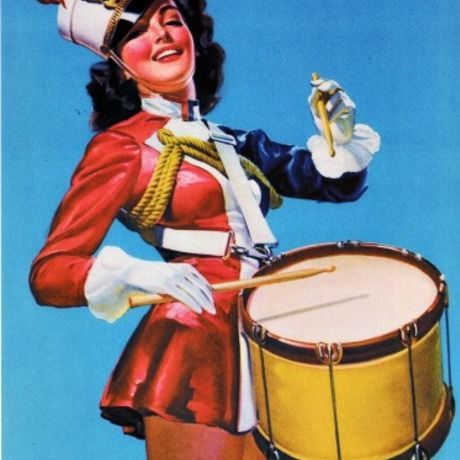 Kimberley Bry
Location
Hosted at Lake Chalet
1520 Lakeside Dr, Oakland, CA 94612
Oakland, California United States 94612
When September 6, 2018
5:30pm - 7:00pm