La star des CreativeMornings c'est TOI !
January 19, 8:30am - 10:00am CET. Hosted at NUMA
part of a series on Anxiety
About the speaker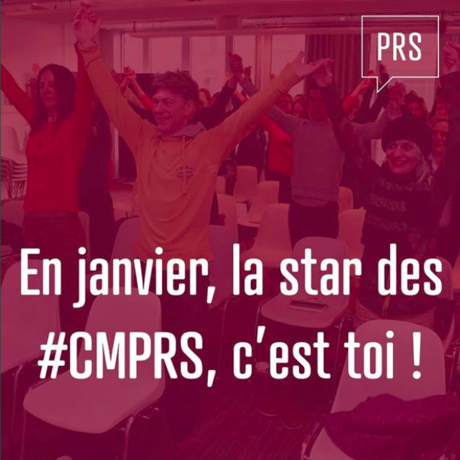 Depuis 6 ans nous recevons régulièrement des messages privés sur nos réseaux sociaux, émanant de personnes souhaitant nous parler de leur projet, de leur création, de leur start-up, ou de leur association. Mais du fait des thèmes nous ne pouvons pas toujours y répondre favorablement…
Alors en janvier, pour le thème ANXIETY (anxiété), on a eu envie de vous donner la parole, de vous donner le micro, afin que vous dépassiez votre timidité et que vous vous lanciez sur la grande scène des CM pour présenter des projets qui vous tiennent tant à coeur !
Suite à vos candidatures, nous avons sélectionné Sonja, Michael et Danaé pour vous présenter leurs projets en 7 minutes chacun, sur la grande scène des CreativeMornings, au Numa le vendredi 19 janvier.
BONNE ANNEE 2018 !
Local partners
Le numérique peut être un vecteur de croissance pour toute la société, NUMA en est la preuve. Notre modèle unit tous les innovateurs qui, ensemble, créent de la valeur. Startups, grands groupes, PME, communautés et institutions publiques, loin de s'opposer, peuvent grandir ensemble.
Par ses actions, NUMA est un modèle d'innovation unique, une exception française alliant ouverture et performance.
En se déployant en France et à l'international, NUMA affirme une vision de l'innovation et de la société. Une société où l'innovation n'est pas seulement vecteur de rupture, mais surtout d'opportunité de développement collectif, de création de liens, de (re)faire société.
Location
Hosted at NUMA
39 rue du Caire
Paris, 75002
When January 19, 2018
8:30am - 10:00am