Kristin Rankin
– Hosted at Design Exchange
part of a series on Commitment
About the speaker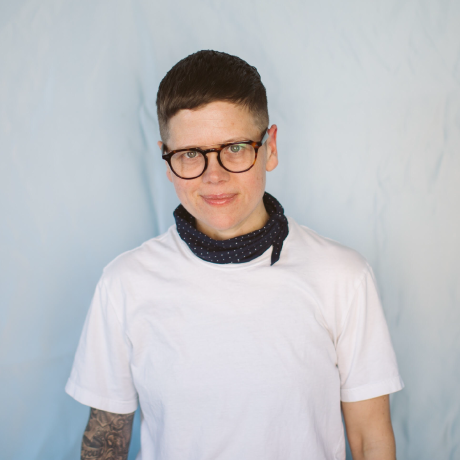 Kristin Rankin has been a hairstylist in Toronto for 13 years. Kristin is the owner of Fuss Hair Studio, a boutique hair salon in the east end neighbourhood of Leslieville. Fuss Hair Studio was one of the first salons in Toronto to implement haircuts priced by length not gender. Kristin founded Dresscode Project and is a committee member for the East Side Pride Festival and on the screening committee for the Inside Out Film Festival. Kristin is working to eradicate homophobia, transphobia and discrimination according to race, sex and gender in salons worldwide.
Local partners
Community Partner - BrainStation
BrainStation is a global leader in digital skills training. Working with instructors from the most innovative companies, we've trained over 50,000 professionals and some of the largest corporations in the world.
Venue Partner - Design Exchange
Design Exchange, is Canada's only museum dedicated exclusively to the pursuit of design excellence and preservation of design heritage. At the crossroads of multiple disciplines, from furniture and architecture to graphics and fashion, our exhibitions, talks, workshops, and youth education programs are curated to reflect the popular zeitgeist and contemporary culture while demonstrating the relevance and importance of design to everyday life. They are committed to delivering accessible design experiences and education and aim to provide the tools necessary to connect design learning to the ordinary and extraordinary.
Printing Partner - PrintNGOriginally from Newfoundland, Nola Grimes brought her passion for art and creativity to the printing industry over 20 years ago and has been managing all types of print projects for a diverse group of clients ever since. She enjoys working with designers and being part of the creative process. Over the years, Nola has built relationships with a network of suppliers and can produce everything from small postcard orders to catalogs and signage. Whether the project is simple, with a tight budget or more complex, with embossing and other special effects, Nola can help you meet your objectives and treats every order with equal care.
Additional details
Theme
May's theme, COMMITMENT, was chosen by our Vienna chapter and Illustrated by Florine Glück.


Location
Hosted at Design Exchange
234 BAY ST
Toronto,, Ontario Canada M5K 1B2
When
–