Kristen Chapman Gibbons
March 31, 8:30am - 10:00am CDT. Hosted at Studio 615
part of a series on Taboo
About the speaker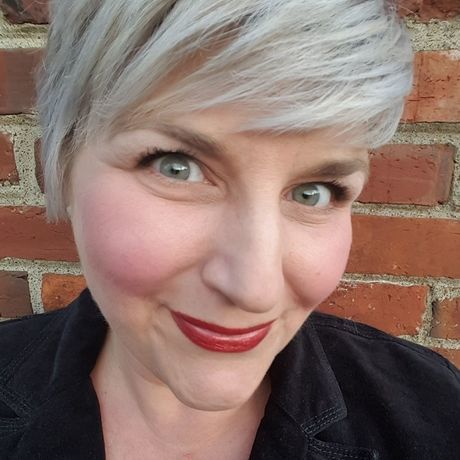 Kristen Chapman Gibbons is a Storyteller living in Nashville, TN. She believes in the power of stories to grow empathy, promote inclusion and to elevate truth in our communities.
Kristen has been telling and cultivating stories in three different careers for decades. She began as a Social Worker, mostly working in and around the criminal justice system for twelve years. She then spent a decade teaching Sociology and Critical Thinking in college classrooms. She made her next leap into digital marketing, helping organizations better communicate with digital and social media content.
Kristen has always been building creative spaces for communities, even outside of her professions. In the nineties, she performed as a poet and created a women's Open Mic night called Women Out Loud that ran in Knoxville for five years. In the last fifteen years, she's taught Creative Writing in homeless shelters, prisons and colleges.
In 2013, she was asked to tell a true story on stage with Tenx9 Nashville and fell in love with the medium. Twenty five stories and many stages later, storytelling has helped her marry her professional and creative interests. She's since taught storytelling workshops to individuals, groups of artists, entrepreneurs, high school students and inmates at Riverbend Maximum Security Prison.
Kristen started her own storytelling event series in 2015. True Stories Let Loose is a community-based storytelling series. It is designed to turn the volume up on communities in Nashville she believes we need to hear more from. Planned events include: working artists, those struggling with affordable housing, sexism, racism and homophobia. Each event will be in collaboration with community partners and held in the communities they represent.
Along with growing a robust online community, telling her own stories, and amplifying the stories of others, Kristen teaches workshops, coaches, and consults as a performer, educator, and evangelist for all things story.
Find Kristen at:
Website (Currently Under Construction)
Feel free to email Kristen with any questions: kchapmangibbons@gmail.com
Local partners
Frothy Monkey is a neighborhood restaurant & cafe offering a diverse menu including breakfast, lunch & dinner. In addition, we pride ourselves on the service of outstanding coffee, espresso drinks, & house-made teas & beverages.
Grand Palace is a screen printing company in Nashville, TN focusing on hand-printed merchandise and memorabilia, primarily t-shirts and posters.
Centrally located in Nashville, TN, Lithographics is a nationwide supplier of the highest-quality printing organizations ranging from Fortune 500 companies to small businesses. At Lithographics, we pride ourselves on excellent service and cutting-edge technology that allow us to meet ever-changing customer needs for sophisticated products at a competitive price. We believe that printed products can be a key part of the marketing mix for your company and work with you to get just the right product to drive your growth.
Location
Hosted at Studio 615
272 Broadmoor Drive
Nashville, Tennessee United States 37207
When March 31, 2017
8:30am - 10:00am