Kourosh Ghazimorad
– Hosted at Azadi Tower
part of a series on Pioneer
About the speaker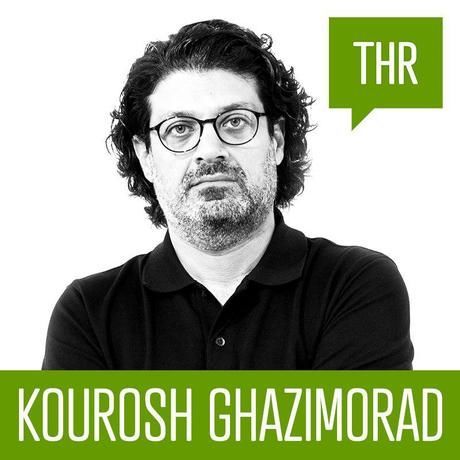 Koroush Ghazimorad is one of the pioneers of Calligraphy, and it's only fir that we have him as the speaker of our seventh Tehran Creative Mornings event. He's a calligrapher who's inserted form and volume into the Farsi font. His work is an innovative blend of font, pattern, color, form and feeling. The easy movements of the hand and the pen for writing something; that is more for seeing than reading. Koroush Ghazimorad, someone who has done classic calligraphy and has spent 7 years of his art life inventing a new way in modern calligraphy and invented a new font by the name of "Sarir". A font that in his words is a structure of the Farsi font and the cursive font in a modern frame. You can see a blend of yesterday and tomorrow in the most beautiful way in his work. He's 48 years old and was born in Tehran. He's studied in the field of wood and paper industry and has won many impressive awards in the field of calligraphy. As of now he's had plenty of exhibitions inside and outside of Iran, including America, Belgium and France.
در میان هنرمندانی که به کار خوشنویسی و خطاطی مشغولند چند تایی هستند که می‌توان گفت جریان‌ساز شده‌اند. «کوروش قاضی‌مراد» یکی از آن‌هاست و هفتمین رویداد صبح خلاق تهران با سخنرانی او برگزار می‌شود.
او خطاطی است که فرم و فضا را وارد خط فارسی کرده است. آثارش تلفیقی است نوآورانه از خط و نقش و رنگ و فرم و حس. حرکات آزادانه دست و قلمو برای نوشتن چیزی؛ که بیشتر دیدنی است، تا خواندنی.
کوروش قاضی مراد؛ فردی که ۱۳ سال خوشنویسی کلاسیک کار کرده و هفت سال از عمر هنری خود را صرف ابداع شیوه‌ای نو در خوشنویسی معاصر کرده و در نهایت خطی جدید با نام "سریر" را معرفی کرده است. خطی که به زعم او ساختاری از خط فارسی و خط شکسته در قالبی مدرن است. در آثار او می‌توان تلفیق دیروز و امروز را به بهترین و زیباترین شکل دید.
۴۸ سال سن دارد و زادگاهش تهران است. در رشته صنایع چوب و کاغذ تحصیل کرده و مدرک ممتاز شکسته نستعلیق را از انجمن خوشنویسان ایران دریافت کرده است.
تا کنون نمایشگاه‌های متعددی در داخل و خارج از ایران، از جمله کشورهای آمریکا، بلژیک و فرانسه آثار او را به نمایش گذاشته‌اند.
Location
Hosted at Azadi Tower
Tehran, Azadi Sq., Azadi Tower
Tehran, Tehran Iran, Islamic Republic of
When
–