About the speaker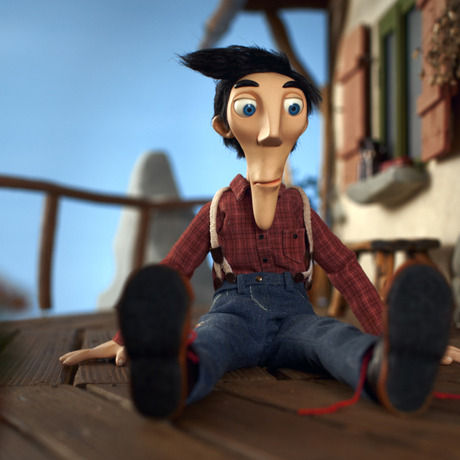 Kolja Saksida je magistriral iz filma na Švicarski univerzi ECAL. S filmom se ukvarja kot režiser, producent in pedagog. S fotografijami in gibljivimi slikami nam bo predstavil svoje dosedanje delo na profesionalnem animiranem filmu in filmih, nastalih na delavnicah pod njegovim mentorstvom.
Kolja je pri petnajstih letih odigral prvo filmsko vlogo v kratkem filmu Naprej, sledili so filmi Rop Stoletja, Vrvohodec, Temna stran lune in celovečerni filmi Jebiga, Slepa Pega, Rudi Omota, Instalacija ljubezni … Kot asistent režije je sodeloval pri nastajanju z oskarjem nagrajega filma Nikogaršnja zemlja.
Njegova lutkovna animirana serija Koyaa je bila predvajana na Slovenski nacionalni televiziji v sezoni 2005. S številčno ekipo je realiziral kratki lutkovni animirani film Mulc-Frača. Sledili so avtorski filmi Koyaa – Lajf je čist odbit, Azulejo ali vizualna iluzija in Koyaa Roža. Njegovi kratki filmi so bili prikazani na več kot 150 mednarodnih festivalih in drugih prizoriščih. Kolja je bil povabljen kot rezidenčni umetnik na CEC Arts Link (New York), Open Workshop (Danska), Talent Campus (Berlin in Sarajevo), Nipkow program (Berlin) in Prime 4 Kids&Family program (Berlin). Prejel je dve štipendiji Društva Slovenskih Filmskih ustvarjalcev.
Kot mentor in producent vodi delavnice animiranega filma za otoke in mladino, izdelki iz delavnic – kratki animirani filmi, prejemajo številne nagrade doma in v tujini. Kolja je strokovni sodelavec na Visoki šoli za umetnost, Univerza v Novi gorici in direktor produkcijske hiše ZVVIKS.
Skratka, risanke bomo gledali!
Favorite quotes from this talk
No quotes yet. Sign in to tag a quote!
64

Lovely Attendees






see everyone