sf
What are FieldTrips?
FieldTrips are meetups to interact, learn and collaborate in an effort to level-up your creative life.
We're limiting these events to only 25 people, they're like an intimate dinner party. Your absence will be felt so please make sure that you can definitely attend if you sign up. Also, we're in the prototyping phase, so come with an open mind and be prepared for anything.
Thanks for participating! We're lucky to have you.
Knife Skills with Phill's Phire Phoods
– Hosted at BiteUnite
part of a series on Invest
About this FieldTrip
Come one, come all and let's learn about knives. From dicing, slicing, mincing, to julienning, we will show you different techniques and tricks that will make cutting vegetables that much easier! See ya there!
About the speaker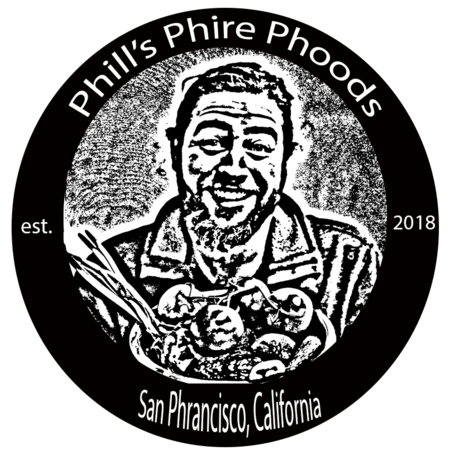 I am Phill of Phill's Phire Phoods, brought to you in part by GuacLyfEntertainment, LLC. We enjoy bringing people together, pheeding them, and most of all having phun.
I grew up in Miami, Florida, where I was exposed to the flavors of the Cuban and Puerto Rican cultures. After moving to California for college, I soon began missing the flavors of home. I found myself constantly making dishes comprised of rice and beans, pork, beef, and plantains. I've spent the last 8 years creating my culinary style based in Spanish-Caribbean flavors and most famously, my guacamole. I make my food to get people together, and enjoy the tastes of my childhood. I hope you enjoy it as much as I do.
Organizer
BiteUnite is a co-working kitchen and café for budding food entrepreneurs and chefs. San Francisco's high rent and limited space inspired BiteUnite to create a business that helps food entrepreneurs access expert equipment & commercial kitchen and tap into a highly supportive community dedicated to helping them get their dreams off the ground. Moreover, BiteUnite can host special events, where chefs and guests can throw a dinner party of their dreams, tastings, as well as cooking classes that center around a theme or technique.
Location
Hosted at BiteUnite
600 S Van Ness Ave, San Francisco, CA 94110
San Francisco, California United States 94110
When
–