Kleidi Eski about WATER
March 29, 9:30am - 11:00am CET. Hosted at Destil Hostel Albania
part of a series on Water
About the speaker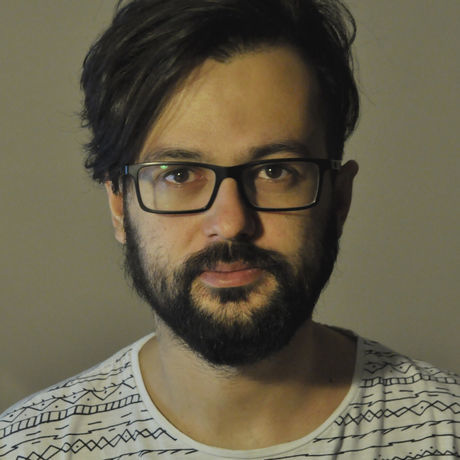 Kleidi Eski is creative director based in Tirana. He holds a Master Degree in Architecture. Since late 2017 he is a fellow of Salzburg Global Seminar.
He has directed several short films and music videos, mostly featuring animation and visual effects.
In 2016 he joined efforts with artists Elina Duni and Eda Zari. They supported the organization TOKA in preserving the national park of Valbona against hydropower development. He designed protest posters and social media content for the protest concerts of October, which attracted several hundreds of people in Valbona Valley and Tirana, gaining the attention of the government.
In early 2018 he was invited by TOKA to create and design #PoFletValbona. The campaign - against media censorship on the cause of Valbona - was boosted through a series of citylights in the streets of central Tirana. It is backed up by a website that presents issues around HPP development in a comprehensible Q&A format.
In late 2018 he once again collaborated with the artists in the campaign #LumLumiiLirë. The visual creative of the campaign is comprised of an animated music video that generated social media traction and got the attention of mainstream channels.
Kleidi is a parent and has three cats who are mostly indifferent the above-mentioned.
Local partners
Additional details
I could as well be enough with the definition of water as a transparent, tasteless, odorless, and nearly colorless chemical substance. But water infiltrates in further layers of our existence, chemically, biologically, philosophically and socially.
I find the social implications of water compelling. Water is political. It can be an indicator of democracy, awareness and citizenship. For example: if there is enough clean water to fulfill everyone's needs, but yet there are people who do not have access to it, then the system is wrong. If water is sold as a packaged daily utility, then policies are wrong. If the rivers are dirty, then we might be throwing waste without environmental awareness. If land access to sea and lake shores is controlled by the private sector, then the powerful might be taking over the public or the powerless. If you divert or block access of water to communities, then you are violating their rights.
I could go on.
However, water cannot be owned. Water is bound to depart and return again. We don't own the water we buy to drink. We pay for it to go through our organisms. We don't own rivers, lakes or springs. We can only control access to the physical space under, around and over the water. Water will always leave and return. The case of Valbona shocked me as a citizen, because it shows exactly how the policies and the system have failed. The water that flows in a national park, occupies a public space. Access to it belongs to the people, the animals and the plants. Diverting it for individual privilege is an action with a high degree of capitalistic perversion. It is illegal and indicates a high degree of corruption. When the system and the policies fail, the last hope remaining is citizen's awareness. We need to win this. As Margaret Mead said: "Never doubt that a small group of thoughtful, committed citizens can change the world; indeed, it's the only thing that ever has." And this is why I am committed to offer my creative voice in generating civil awareness. I cannot do it alone, in fact, no one can. But together in groups, we can speak up for our system and policies. The day when we will drink water from the tap, when the rivers will run free and clean, that day we will know that the system healed and the policies are fine.
Location