Kimung
– Hosted at Universitas Pasundan
part of a series on Preserve
About the speaker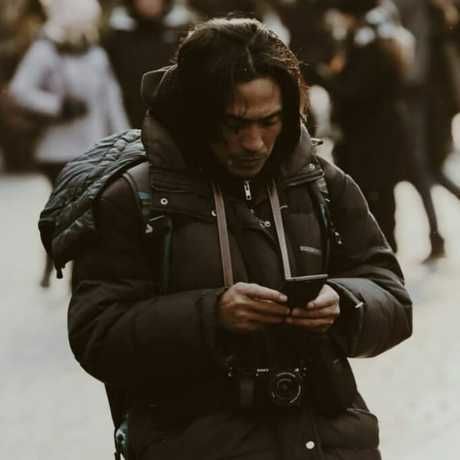 Iman Rahman Anggawiria Kusumah, atau akrab di panggil Kimung, lahir di Bandung, 28 Februari 1978. Ia adalah generasi pendobrak komunitas musik metal tertua di Indonesia, Ujungberung Rebels. Tahun 1995 mendirikan Burgerkill, sebelum kemudian berkelana di banyak band. Di masa yang sama, Kimung juga merintis zine pertama di Indonesia, Revograms Zine yang kemudian menjadi tonggak penting hasratnya dalam menulis. Tahun 2002 Kimung merintis zine Minor Bacaan Kecil yang kemudian tahun 2005 bertransformasi menjadi Minor Books, penerbitan sekaligus sel riset kepenulisan sejarah musik independen Indonesia. Di tahun yang sama, Kimung mulai menulis buku berjudul "Sejarah Lokal Cianjur" bersama Prof. Reiza D. Dienaputra dan Agusmanon Yuniadi M.Hum. Setelah itu Berturut-turut ia menulis dan menerbitkan sendiri buku-bukunya, "Myself, Scumbag Beyond Life And Death (2007), "Memoar Melawan Lupa" (2011), "Jurnal Karat, Karinding Attacks Ujungberung Rebels" (2011), dan "Ujungberung Rebels Panceg Dina Galur" (2013).
Tahun 2008 Kimung mendirikan band Karinding Attack yang menjadi tonggak awal penelitian selanjutnya yang fokus ke kultur hibrida, terutama karinding. Sepuluh tahun selanjutnya Kimung berkeliling Jawa Barat dan Eropa untuk melakukan penelitian dan penulisan sejarah karinding. Buah dari komitmen ini, Kimung merilis buku "Sejarah Karinding Priangan" tahun 2019. Selain itu juga bersama kolektif para penulis Bandung sedang melakukan penulisan sejarah "Bandung Bawahtanah" yang terdiri dari sebelas buku bertema metal, punk, hardcore, hiphop, rock, pop & folk, musik elektronik, zine & media, merchandising, gigs, dan record label. Kini sehari-hari Kimung bekerja di lembaga pendidikan Atap Class, bermusik di proyek solonya, Jon Pasisian, dan mengelola label rekaman Paratuan Records. Bersama Prof. Reiza D. Dienaputra, ia juga aktif melakukan pengembangan metode sejarah visual di Indonesia. Jurnalnya bisa diikuti di www.pangaubankarinding.com atau instagram @kimun666
Additional details
The beauty in our world deserves to be cherished, sustained, and rediscovered. We share this life, and every day we have the opportunity to act as thoughtful participants in it. What do we care about? What do we take for granted? Would we miss it if it disappeared? Preservation begins with asking deep questions and turning our attention to the environment around us. Marine biologist and explorer Sylvia Earle wrote in her book, The World is Blue, "Should we race to see how quickly we can consume the last tuna, swordfish, and grouper? Or race to see what can be done to protect what remains? For now, there is still a choice." Our daily habits are a mirror reflecting back what we truly care about. Our actions are key to protecting the wellbeing of our communities, cities, and planet. Pause for a moment to notice what is being neglected and take an audit. We can break out of patterns, simplify our lives, and focus on the things that will last a long time. Together, we can chart a brighter path into the future. Our Charleston chapter chose this month's exploration of Preserve and Chris Nickels illustrated the theme. Thank you to our Global Partners—Mailchimp, Adobe, and WordPress.com—for supporting us.
Location