Kim TallBear [VIRTUAL]
March 27, 8:30am - 10:00am MDT. Hosted at Edmonton | Identity | Zoom
part of a series on Identity
About the speaker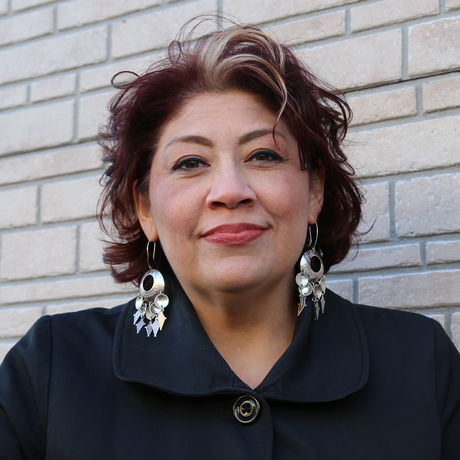 Kim TallBear is Associate Professor, Faculty of Native Studies, University of Alberta, and Canada Research Chair in Indigenous Peoples, Technoscience & Environment. She is also a Pierre Elliot Trudeau Foundation Fellow.
Dr. TallBear is the author of Native American DNA: Tribal Belonging and the False Promise of Genetic Science. She is a regular commentator in US, Canadian, and UK media outlets on issues related to Indigenous peoples, science, and technology.
Building on her research on the role of technoscience in settler colonialism, Dr. TallBear also studies the colonization of Indigenous sexuality. She is a citizen of the Sisseton-Wahpeton Oyate in South Dakota.
Local partners
Connecting the next generation of Edmontonians with our city.
Edmonton's Next Gen is a group of volunteers working together to create a city that attracts and gives voice to the next generation by connecting people, places, communities, and ideas.
Musical discovery, human connection.
CKUA is a donor-supported arts organization that inspires and connects through the power of music, arts, culture and story. With a focus on musical discovery, we showcase the best creative work from Alberta and beyond and deliver it on-air, online and in-person.
Additional details
Special Updates!
We are moving our talk online. Please join us during our regular hours:
8:30 AM Virtual doors open | Enjoy morning beverages | Chat 9:00 AM Welcome | Announcements | Speaker Introduction 9:05 AM Kim TallBear takes the spotlight 9:30 AM Small group "breakout rooms" (sessions) 9:45 AM Question and listening period | Shameless plugs 10:00 AM Closing remarks
Make sure to sign up and download Zoom! We look forward to connecting with you all and sharing some creative perspective.
AND: Rogue Wave Coffee gift cards will be given away to 20 of our lucky guests!
Location
Hosted at Edmonton | Identity | Zoom
https://us04web.zoom.us/j/626111631?pwd=dkpyczNNSityZ0ZEN0JjN0x1OFE4dz09
Edmonton, Alberta Canada
When March 27, 2020
8:30am - 10:00am