Kid Fonque on Silence
– Hosted at WeWork Rosebank
part of a series on Silence
About the speaker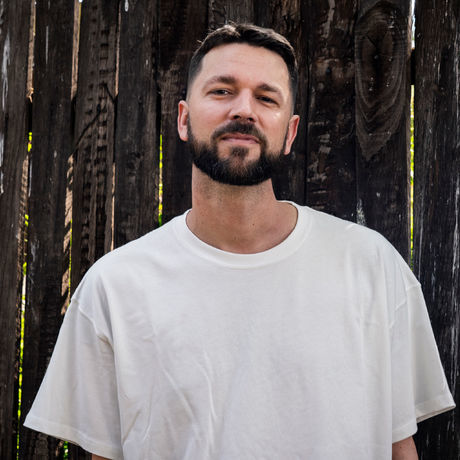 Kid Fonque has become a vital part of South African electronic music and club culture over the last 20 years. Uniquely accomplished in both influence and scope, he is an over-achiever in every one of his roles - DJ, Producer, Label Owner, Promoter, Radio Show Curator/Presenter & more recently a host of his own TV show 'Kid Fonque Presents True Music Sessions'. Firmly established as a tastemaker in his native South Africa, Kid Fonque's influence can be felt and heard in the music of the many artists he has helped nurture within his role as label manager of Africa's seminal dance label Soul Candi Records and more recently his own labels - Stay True Sounds and STY TRU BTS. Kid Fonque's talent is the type that refuses to acknowledge boundaries of any kind – be they genres or borders. The respect he is paid by the industry is a result of his no-compromise attitude to playing and making good music. Rather than following trends, Kid Fonque has always done things his own way. Importantly, every record he reaches for bares all the hallmarks of the Kid Fonque sound; a golden thread that somehow ties all of his sets together. Like a painter dabbing his brush into different hues, Fonque's palette embraces everything from Bass and Broken Beats to Bossa Nova, Hip Hop and every shade of House - and with this open-minded approach, he's been deconstructing dance floors at home and abroad for well over a decade. The last couple of years have seen him play dates in Hong Kong, Dubai, the UK and Switzerland to name but a few. Kid also hosts his own radio show called 'Selective Styles' on one of South Africa's biggest national radio station 5FM. The weekly show has given him the platform to showcase hidden talent from all over South Africa's electronic music landscape and allows him the freedom to play House, Soul & Hip Hop from the local community whilst delving into international releases with equal vigour. Whether he's behind the decks, running his beloved record labels, preparing for his weekly radio show, interviewing the new school on his TV show or in studio making otherworldly music; Kid Fonque's sonic adventures continue to fill dance floors and thrill earholes - pay attention!
Local partners
Nicework helps leaders of companies, who want to make a dent in the world, build brands people give a shit about.
We do this by getting people to care.
WeWork's Johannesburg coworking spaces are a gateway to success in the City of Gold. With beautifully designed lounge areas, sleek private offices, and ample conference rooms, our shared workspaces have everything you need to get down to business—whether you're new on the scene or fully established. Plus, you'll have access to our global network of innovators and entrepreneurs spread across more than 300 WeWork locations around the world. To elevate your business amid a vibrant community of professionals, join WeWork today.
Digital publishing company Between 10and5 publishes a daily website at 10and5.com (you're reading it!) that serves as a curated online showcase of the best that the South African creative industry has to offer across a broad range of categories: graphic design, advertising, illustration, art, fashion, film, photography and music. We publish daily stories; written and video interviews with artists, designers and creative entrepreneurs; and original content series – weekly, monthly and annual.
Additional details
December's Theme is Silence.
"When silence is intentional, it is valuable and restorative."
Our Montevideo chapter chose this month's exploration of Silence and Dani Scharf illustrated the theme.
Location
Hosted at WeWork Rosebank
The Link, 173 Oxford Rd, Rosebank
Johannesburg, Gauteng South Africa 2196
When
–