Keith Yamashita
November 9, 8:30am - 10:15am EST. Hosted at John L. Tishman Auditorium, University Center
part of a series on Restart
About the speaker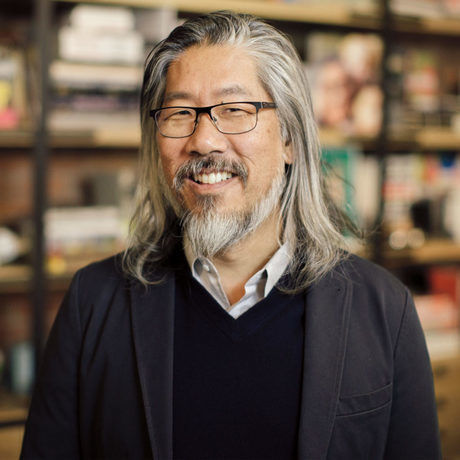 Keith Yamashita, Founder of SYPartners
What happens when you are having the best year of your entire life, the best year in your career, and you are suddenly taken down by a stroke? Keith Yamashita shares his story in vulnerable detail.
He started his career by working for Steve Jobs—in a humbling, revelatory experience that turned him on to the power of creativity. In his two and a half decade career at SYPartners, he has worked with His Holiness the Dalai Lama on nurturing well-being at work. Kaiser Permanente CEO Bernard Tyson on conceiving a total-health system—focused on wellness, not just sick-care. Oprah Winfrey on imagining and making new paths for women to claim their best lives. Howard Schultz and Kevin Johnson on the creation of Starbucks—a company that strives to be a very different kind of publicly-traded company. Ginni Rometty on the grand remaking of technology icon IBM. Bobby Kotick on inventing the next generation entertainment company. And Laurene Powell Jobs on imagining a new kind of American high school.
But perhaps his greatest challenge lies in transforming and reimagining himself—to take all the goodness of who he's been to deeply pioneer a new path forward as a dad, as a husband, as a friend, and as a founder.
Local partners
Additional details
This event will run from 8:30 am until 10:15 am. Please plan your post-event Friday commute and time accordingly.
---
We're having a volunteer sign interpreter this month.
Reserved seats are available for anyone who is Deaf or hard of hearing. Email us to reserve a ticket.
About our interpreter: Canara Price volunteers in the deaf community as an interpreter for civil rights organizations, churches, and several schools and agencies. She is the founder and executive director of People's Theatre, Inc., a non-profit organization exposing under privileged communities to the performing arts. She has produced and/or directed over 40 productions with this company. She is also an award winning producer and director as well as a member of Black Deaf Advocates, the SAG/AFTRA, National Association of Black Journalists, Delta Sigma Theta Sorority, Inc., and the National Council of Negro Women.
Location