Katia Lanero Zamora
– Hosted at job'in design
part of a series on Mystery
About the speaker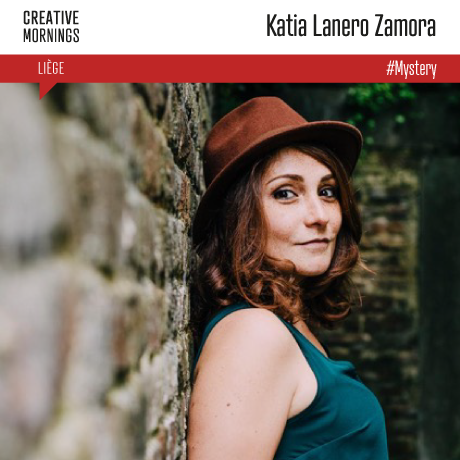 Katia Lanero Zamora est née en 1985 à Liège. Parallèlement à l'écriture de nouvelles et de romans, elle accompagne, personnellement ou en ateliers, des auteurs confirmés ou en herbe dans la réalisation de leurs projets et se spécialise dans le storytelling et l'édition de textes. Elle est auteure d'une trilogie, Chroniques des hémisphères, sortie de 2012 à 2014 aux Impressions Nouvelles et de nouvelles pour Bela et Bruxelles Noir, Asphalte éditions, en 2015.
Local partners
Job'In (www.jobin.be) est actif depuis maintenant 19 ans dans l'aide à la création d'entreprise, et en particulier des demandeurs d'emploi porteurs d'un projet d'activité économique.
More than 15 million people and businesses around the world use Mailchimp's marketing automation platform to to reach their customers and grow their business. Mailchimp shares CreativeMornings' belief that we're better when we work together.
Additional details
Romancière, nouvelliste et passionnée de storytelling, Katia nous parlera du mystère dans la construction d'une histoire, comme composante et comme outil pour stimuler sa créativité.
Location
Hosted at job'in design
Rue Paradis 78
Liege, Belgium 4000
When
–