Kate Berlin
September 22, 8:30am - 10:00am EDT. Hosted at NOVA 535
part of a series on Compassion
About the speaker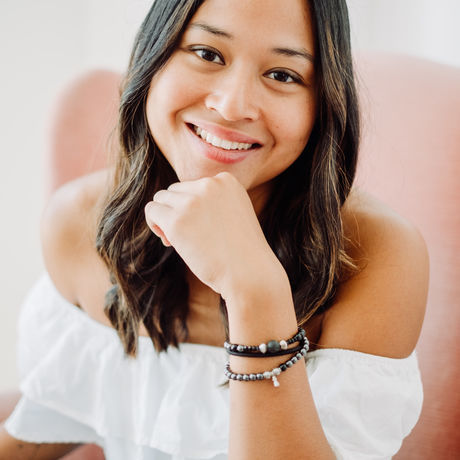 YIKES, THAT SUCKS // Why Compassion without Action is Bullshit
With a firm belief that we can't help others until we understand ourselves, Kate Berlin talks about her journey to finding peace and purpose through compassion, and why merely feeling bad about something doesn't count as helping.
—
Kate Berlin is the founder and executive director of Purple Dot Yoga Project, a non-profit organization that supports and empowers survivors of domestic violence, assault, and trauma by raising awareness and using accessible yoga as a healing tool in Florida, New York and California. She is a certified yoga teacher and Reiki practitioner with a passion and expertise in trauma informed yoga and restorative practices.
Local partners
Roundhouse is a creative production studio rooted in video, motion graphics, and powerful storytelling. From their self-sustaining net-zero studio in sunny St. Pete, they provide clients from coast to coast with stories that evoke emotion and inspire action. As the CreativeMornings/SP headquarters, the studio provides monthly support to the chapter's ongoing operation.
The #1 rated event space and wedding venue in Tampa Bay, NOVA 535 is a beautifully restored 1920s building with state-of-the-art conveniences, and an exceptional commitment to service. Locally owned and operated with more than 1,000 successful events on the books, NOVA 535 unique event space is the perfect place to hold any special event.
Neighborhood Joe is a new neighborhood coffee shop in Crescent Heights, St. Pete. In addition to offering regular and specialty coffee, they also have kombucha, cookies, pastries, and vegan & vegetarian treats — plus free WIFI. They're open M-F 7:30-5, Sat 8-5, and Sun 9-3, serving breakfast and lunch items including breakfast sandwiches, quiches, omelets, Açaí bowls, sandwiches, and salads.
Additional details
This event is hosted at the lovely NOVA 535 Event Space. Doors open at 8:30am or earlier, and pre-registration is required. Street parking is available along MLK but it can be scarce, so carpool, bike, walk, or take public transportation if you can. Do NOT park in the lot across the street.
In order to ensure our global impact is more about inspiration than garbage, we ask that you please BRING YOUR OWN MUG for beverages. Bonus points for bringing a mug AND a friend!
Location
Hosted at NOVA 535
535 Dr M.L.K. Jr St N
St. Petersburg, Florida 33701
When September 22, 2017
8:30am - 10:00am