Justin Jin
May 20, 8:30am - 10:00am CEST. Hosted at BeursCafé, at Beursschouwburg
part of a series on Reality
About the speaker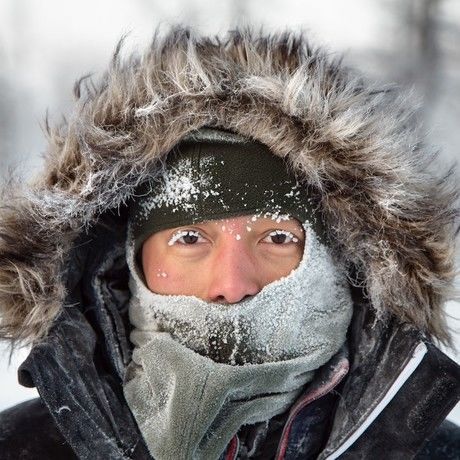 International photographer Justin Jin has shot epic projects, captured front-page stories and won international prizes during his 20 year documentary career that has spanned China, Russia and Europe. During his presentation at Creative Mornings, Justin will show how he uses his lens to distill complex stories and the chaos of real life into images that are at once powerful, personal — and real.
Born in Hong Kong in 1974, educated in Britain (B.A., M.A. Cambridge, in philosophy and political science), Justin is now based in Brussels. He speaks English, Chinese, Russian, Dutch, and some French.
He started his career as a Reuters correspondent and now forges his own path, telling personal stories about events of international concern.
His epic reporting in the Arctic was widely published in Time, Geo, and other magazines, winning him a place at the Magnum Emergency Fund award and Pictures of the Year International (POYi). His recent work ongoing on Chinese urbanisation captured the front page of the New York Times and is being shown around the world. For more of his work, see www.justinjin.com
The real world is Justin's theatre, real people his models, and real life his stories. As a passionate journalist and an artist with a keen eye, Justin is constantly challenged to define reality. His takes this challenge further when he helps companies visualise their brand messages using authentic stories.
During his presentation at Creative Mornings, Justin will present key moments in his work to highlight the struggle to create striking work while remaining faithful to situations and people.
Local partners
Apex Coffee offers Delicious Coffee Service to Brussels' entrepreneurs and employees. Freshly roasted coffee - by the top crop of Belgian Specialty Roasters - and Service to match: that's our story!
Beursschouwburg is a multi-disciplinary arts centre in the heart of Brussels. We present performing arts, film, concerts, visual arts, debates, lectures, parties and … we have a great café and rooftop terrace!
Additional details
CreativeMornings is a breakfast lecture series for the creative community. Our free, monthly events feature a short talk, meaningful conversations, and… breakfast!
And this edition marks our 2nd anniversary!
Location