Virtual
What are Virtual FieldTrips?
FieldTrips are meetups to interact, learn and collaborate in an effort to level-up your creative life. Built on top of our 20,000 monthly attendees at CreativeMornings talks, FieldTrips are community-organized events built on the spirit of generosity that has powered CreativeMornings events for the past 10 years.
Thanks for participating! We're lucky to have you.
Jumpstart Your Side Project Dream
April 4, 4:00pm - 5:30pm EDT. Hosted at FieldTrips on Zoom
About this FieldTrip
Ready to launch your own side project? Think like a designer, create like an artist and experiment like an engineer in this online, interactive workshop. Learn how to transform your idea into a side project and give yourself the gift of creativity, independence, and joy in your free time. Side projects can lead to new businesses, careers, and friendships. This class is focused on impact and fun rather than on the monetary results. Join Julia to explore your potential path.
Takeaways
1. Discover best practices of how to launch your idea into action
2. Learn from case studies of past successful side projects
3. Find out how to manage your time most efficiently

Preparation
1. Think of an idea you want to transform into a side project reality
2. Consider the medium in which you want to launch—blog, Instagram page, podcast, Etsy store, etc.
About your host Julia Levy is the Founder of Side Project Studios, a coaching and consulting firm championing ideas into action. She fell in love with side projects over a decade ago and shared why at TEDxEmory in 2019. Her projects have been featured in Forbes, Inside Edition, Huffington Post and The Atlanta Journal Constitution. She's taught classes at General Assembly and The Brooklyn Brainery. In addition, she has produced and performed in a comedy show at the People's Improv Theater in New York City and built community for the Communications Network. Currently, she's building Tradition Kitchens to transform kitchens into classrooms, Peach and Prosperity to produce a podcast with stories of Georgia and National Muffin Day to foster a philanthropic food holiday helping people experiencing homelessness. She is also the Field Trip Captain for CreativeMornings Atlanta. Julia graduated from Orbital, a studio for building networks, formerly housed in Kickstarter's old headquarters in New York City and led by Gary Chou.
Organizer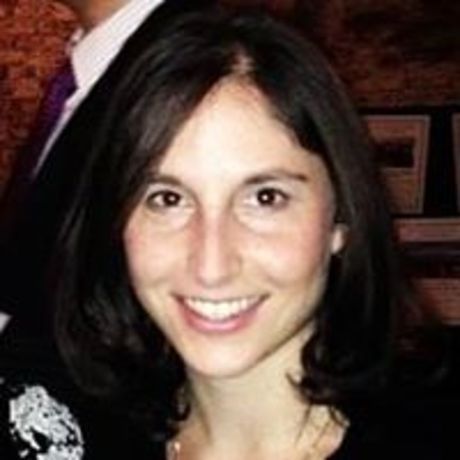 Julia Levy
Location
Hosted at FieldTrips on Zoom
Zoom
Brooklyn, NY United States
When April 4, 2020
4:00pm - 5:30pm