Julie Colombino
January 25, 8:30am - 10:00am EST. Hosted at BIGEYE
part of a series on Surreal
About the speaker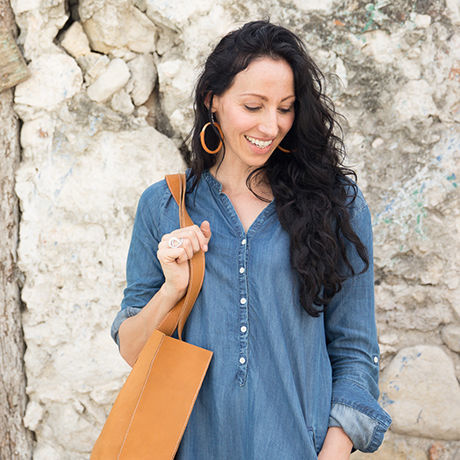 To sustainably fight the rampant poverty in Haiti, Julie Colombino created a model of development using the best practices of the nonprofit and for profit sectors. REBUILD globally is the nonprofit arm providing revolutionary education and paid job training programs to the most vulnerable. Every program graduate is then guaranteed a dignified, living wage job at deux mains, a Haitian owned and operated business that manufactured high quality, handmade ethical footwear and accessories.
Under Colombino's leadership, the past eight years has been a dramatic evolution from earthquake recovery to a sustainable and eco-friendly business that was quickly propelled into the world of ethical fashion. REBUILD globally has created partnerships with the United Nations, Kenneth Cole, supermodel Heide Lindgren and soccer star, Aurelien Collin to fight poverty and strengthen families in Haiti. 
Julie is the newest recipient of the Southern Living Beauty Awards for her work as a female entrepreneur. She was a finalist in the 2017 Digicel Entrepreneur of the Year Award in Haiti. She is the 2016 Martin Bell Scholar, currently pursuing her MBA from Rollins Crummer Graduate School of Business. She received her Master of Nonprofit Management from UCF and is the proud recipient of the 2014 Credo Social Business Award, the 2013 Rally Award; the 2013 Young Leaders for Haiti Global Humanitarian Award; the 2012 Business Innovation and Growth Award from the Chamber of Commerce; the 2011 UCF's Alumni Community Service Award; and the 2011 Public Administration New Professional of the Year Award.
Julie's book, From Death to Dollars, is based on her real life encounters post earthquake and documents the growth of the social business ecosystem she created to instill dignity, financial security, and an ethical fashion business in Haiti.
Location
Hosted at BIGEYE
3203 Lawton Rd Suite #200
Orlando, Florida United States 32803
When January 25, 2019
8:30am - 10:00am