Juho Kinnunen – From no-go to team flow
October 25, 7:30am - 9:00am CEST.
About the speaker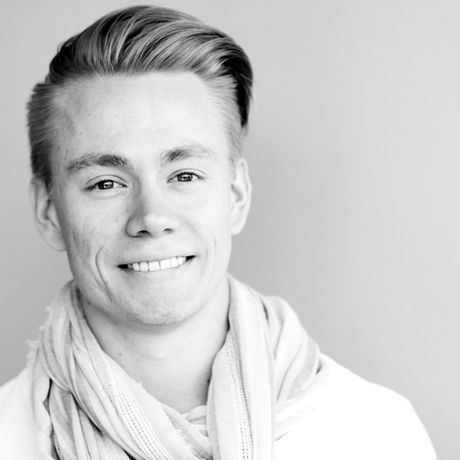 Juho is a sparking spirit and a pondering doer. He's a business designer at Futurice, a European digital engineering and innovation consultancy, and spent the past year co-founding Futurice Norway operations in Oslo. Since 2015 Juho has reviewed the world through various goggles - business design, service design, product ownership, culture building, team forming, agile coaching, UX design… Recently he was the project lead for Norway's first face payment service Blunk designed and developed by TINE in partnership with Futurice & DNB.
From no-go to team flow
Creatives are increasingly working in multidisciplinary teams, but why is that so often we can't get into a great team flow? The same paradigm seems to rise across different industries: how can we create teams that are creative, productive and share good vibes? In this morning talk, Juho reflects on his experiences with challenges in individual distractions, team level practices and organisational structures that prevent us from achieving a good flow state. After this talk, you will (hopefully) have a few tips and tricks in your back pocket on 'how you, your team and your organisation can achieve a great flow.'
Local partners
Grafill is one of Norway's largest organizations for the field of visual communication. The organization collects about 1,300 professionals and students in the fields of graphic design, illustration, animation, design, comic creation and interactive design.
Additional details
Doors Open at 7:30, Warm-up starts promptly at 8:00.
Details of this month's event — Speaker: Juho Kinnunen Warm-up: TBA Venue: Grafill