Joseph Duffy
June 20, 8:30am - 10:00am CDT. Hosted at Minneapolis Photo Center
part of a series on Minimal
About the speaker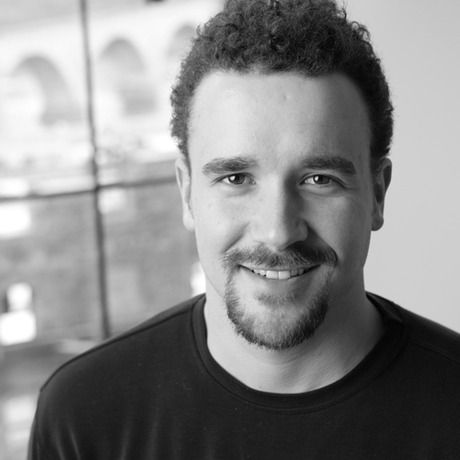 Joseph is "the other Joe Duffy" in the design industry. He grew up surrounded by some of the world's most talented creative people in which his greatest asset was being a sponge. Since day one he set out to follow in his father's footsteps and has dedicated his life to the business of design. After earning his BFA in Graphic Design from the College of Visual Arts, Joseph began his career in the production and interactive groups at Fallon Worldwide. In 2004, he left with the family name to help start Duffy & Partners as a designer. Today, as Design Director, he continues to work with some of the world's biggest brands.
Local partners
The Minnepaolis Photo Center is where photo professionals and enthusiasts alike come together to work and learn, to discover and experience, to create, exhibit and become members of this unique community dedicated to photography and all its media and processes.
From our state-of-the-art digital lab, studio bays and spacious darkrooms to our member exhibition spaces, renowned Artist Talks, and numerous classes and workshops designed for all ages and covering all aspects of photography, Minneapolis Photo Center is here to challenge, encourage and inspire the photographer in all of us.
Friedman Iverson is a law firm that works with creatives and creative agencies to secure and protect intellectual property rights, draft and negotiate contracts, and grow their businesses. Don't make your lawyer your last call—an effective attorney can help you maximize opportunities and minimize risks. If you're looking for legal resources to complement your creative drive, give us a ring.
Additional details
CreativeMornings/Minneapolis is honored to host Joseph Duffy, Design Director at Duffy & Partners, on the theme of Minimal.
Duffy & Partners is a branding and design firm that was founded in 1984 by Creative Director, Joe Duffy. Located in Minneapolis, Minnesota, Duffy & Partners' work spans many media and design disciplines including corporate and brand identity, packaging design, marketing communications, digital experiences and branded environments.
Location
Hosted at Minneapolis Photo Center
2400 North Second Street
Minneapolis, Minnesota United States 55411
When June 20, 2014
8:30am - 10:00am