Jordan Axani
– Hosted at Design Exchange
part of a series on Anxiety
About the speaker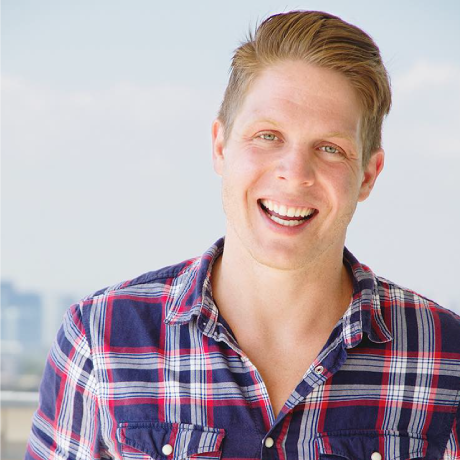 Jordan helps leaders feel safe to be themselves.
He's a Partner at The Shift Collab, a therapy and mental health education practice that's based in Toronto.
He has worked with Fortune 1000 companies, top universities, startups and national governments to help them develop strategies and programs that use authenticity to increase psychological safety. He was educated at the Royal Military College of Canada in Conflict Negotiation before studying Integrated Design Strategy at the Institute Without Boundaries and Rapid Prototyping at FactoryX, a think tank started by Google executives.
However, he's best known for offering a plane ticket to anyone with the same name as his ex-girlfriend… a dare that went horribly wrong.
Using the heightened lessons from virality and his own breakdown, Jordan created "What's Your Big Lie?", a mental health program that uses anonymous technology that was launched with the RCMP in 2016 and now has over 200,000 participants across North America.
In a nutshell, Jordan has a knack for getting people to share their deepest pains to help them see that they are far from alone. Because then, and only then, can we feel safe to be who we are.
Local partners
Printing Partner - PrintNGOriginally from Newfoundland, Nola Grimes brought her passion for art and creativity to the printing industry over 20 years ago and has been managing all types of print projects for a diverse group of clients ever since. She enjoys working with designers and being part of the creative process. Over the years, Nola has built relationships with a network of suppliers and can produce everything from small postcard orders to catalogs and signage. Whether the project is simple, with a tight budget or more complex, with embossing and other special effects, Nola can help you meet your objectives and treats every order with equal care.
Venue Partner - Design Exchange
Design Exchange, is Canada's only museum dedicated exclusively to the pursuit of design excellence and preservation of design heritage. At the crossroads of multiple disciplines, from furniture and architecture to graphics and fashion, our exhibitions, talks, workshops, and youth education programs are curated to reflect the popular zeitgeist and contemporary culture while demonstrating the relevance and importance of design to everyday life. They are committed to delivering accessible design experiences and education and aim to provide the tools necessary to connect design learning to the ordinary and extraordinary.
Additional details
Theme
January's theme, ANXIETY, was chosen by our Bucharest chapter Illustrated by Evelin Bundur


Location
Hosted at Design Exchange
234 BAY ST
Toronto,, Ontario Canada M5K 1B2
When
–