John Cary
September 22, 8:30am - 10:00am PDT. Hosted at Instacart
part of a series on Compassion
About the speaker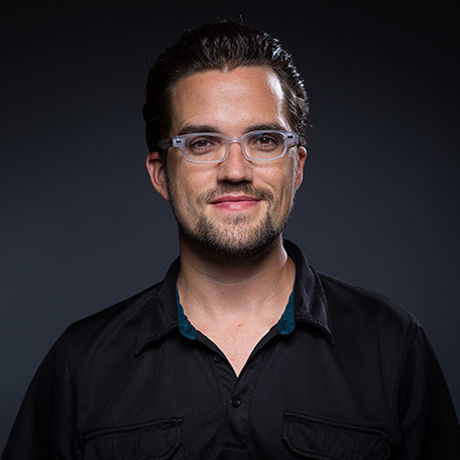 An architect by training, John Cary has devoted his career to expanding the practice of design for the public good. Due out next month, John's forthcoming book is titled Design for Good: A New Era of Architecture for Everyone. With a foreword by Melinda Gates and designed by Paula Scher of Pentagram, the book showcases 20 extraordinary building projects from around the world. It makes the case that everyone deserves good design, and celebrates design centered around compassion, empathy, and dignity.
John's first book was The Power of Pro Bono: 40 Stories About Design for the Public Good by Architects and Their Clients. His writing on design, philanthropy, and fatherhood has appeared in the New York Times, on CNN.com, and in numerous other publications. John works as a philanthropic and strategic advisor to an array of foundations and nonprofits around the world, and he frequently curates and hosts events for The Aspen Institute, TED, and other thought leadership organizations. Deeply committed to diversifying the public stage, he is a founding partner in FRESH Speakers, a next-generation speakers bureau that represents young women and people of color.
A native of Milwaukee, Wisconsin, John completed his graduate work at UC Berkeley. He is a fellow of the American Academy in Rome, a resident of the Rockefeller Foundation's Bellagio Center, and a three-time commencement speaker, among other honors. John lives in a cohousing community in Oakland, with his wife, author Courtney E. Martin, and their two daughters. He is an avid marathon runner and photographer. John drives a vintage VW Bus in his favorite color, orange, and recently built a ridiculously intricate Lego model of it, which was a lot harder than it may sound!
Photo by Ryan Lash Photography
Local partners
In 1952, Dan Edelman planted the seed for a new kind of company – one that would redefine the role of public relations. Sixty-three years later, we continue to push the boundaries of what PR can do. Grounded by our core values and strengthened by our independence, we help clients communicate, engage and build relationships with their stakeholders.
Location
Hosted at Instacart
50 Beale Street, San Francisco, CA 94105 - 11th Floor
San Francisco, California
When September 22, 2017
8:30am - 10:00am