Joe Horton
February 22, 8:30am - 10:00am CST. Hosted at Minneapolis Institute of Art
part of a series on Symmetry
About the speaker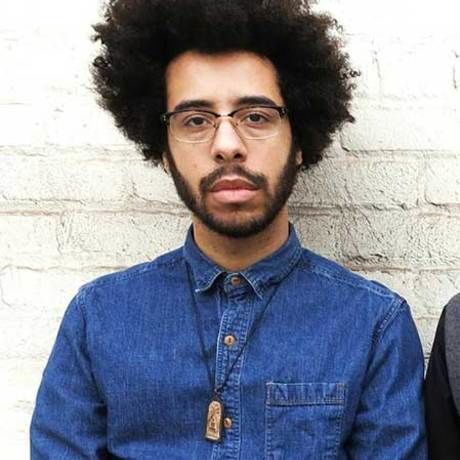 Joe Horton is an emcee, director, and co-founder of FIX music collective. As an emcee, Horton is best known for his work with experimental rap groups No Bird Sing and Mixed Blood Majority. Horton's directorial catalogue includes video, theater, concert, and art installation - all employing a signature style that marries ancient thought and forward thinking aesthetic.
Horton has been awarded for both his music and visual work by the Minnesota State Arts Board and Jerome Foundation, and was recently named 2019 Artist in Residence for the Minneapolis Institute of Art. He is currently working on a new album produced by Anatomy of Kill the Vultures as well as a large-scale video production called VESSEL.
Local partners
Additional details
What is the event like? CreativeMornings is about community and inspiration. Come for both! Registration will begin at 8:30am, and we'll have coffee and breakfast ready for you. Coffee time is great for meeting the other CreativeMornings attendees. The talk will start at 9 followed by Q&A. We like giving high-fives.
This Month's Theme: Symmetry This month's theme is Symmetry, chosen by our Saint Petersburg chapter & illustrated by Anna Fadeeva.
Parking? There's paid parking in an attached ramp or free parking on the street. Make sure to read the signs as some parking is only 2 hrs and only applies during rush hour.
Questions? Please let us know if you have other questions about the event: minneapolis [at] creativemornings.com
Location
Hosted at Minneapolis Institute of Art
2400 Third Avenue South
Minneapolis, Minnesota United States 55404
When February 22, 2019
8:30am - 10:00am