Virtual
What are Virtual FieldTrips?
FieldTrips are meetups to interact, learn and collaborate in an effort to level-up your creative life. Built on top of our 20,000 monthly attendees at CreativeMornings talks, FieldTrips are community-organized events built on the spirit of generosity that has powered CreativeMornings events for the past 10 years.
Thanks for participating! We're lucky to have you.
Job Searching? Learn How to Sound Like a Human in Your Elevator Pitch
July 7, 6:00pm - 7:00pm EDT. Hosted at FieldTrips on Zoom
About this FieldTrip
The "elevator pitch": it's an important part of selling yourself to a potential client, employer or investor, but it's tough, especially if you're in a creative industry. You're in a high-pressure situation like an interview or at a networking event talking to someone important, and you have 30 seconds or less to sum up what you do and why it's worth their time or money. For many of us, that's a recipe for serious anxiety - even if we know how awesome we are, we end up talking too much, stumbling over our words, or struggling to convey how what we do is different and better.
For me, this is where the power of improv can really help. I've run my own public relations consultancy for 2+ years now: SLH Communications - the SLH stands for "sound like a human." Before that, I spent the better part of a decade in Washington, D.C. helping brands, publications, and industries communicate what it is they do well. I've also been doing improv comedy since I was a teenager, and have learned just how important the skills it teaches are to succinct, human-sounding communications.
In this FieldTrip, I'll use the principles of both improv and PR to guide you through what it takes to sell yourself and your business well - without sounding like a nervous robot.
You'll learn how to:
Distill what you do into a succinct, snappy sentence;

Put your potential client or employers' pain points into words;

Sound like a human, not a set of talking points.

I've taught this workshop both IRL and virtually - here's an example of one I've done via Facebook Live.
Hope to see you there, humans!
Organizer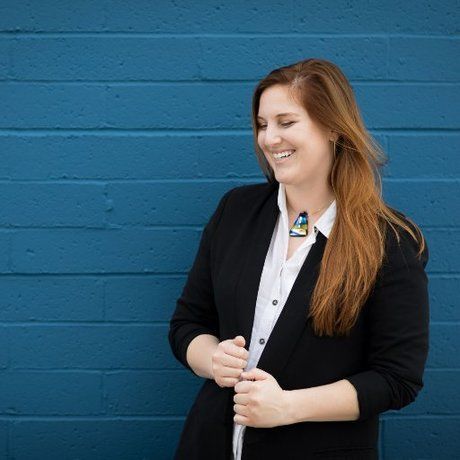 Sarah Flocken
Location
Hosted at FieldTrips on Zoom
Zoom
Brooklyn, NY United States
When July 7, 2020
6:00pm - 7:00pm