Jo Berthelot speaks on the topic of 'Spectrum'
September 18, 8:30am - 10:00am BST. Hosted at CMDERBY Zoom
part of a series on Spectrum
About the speaker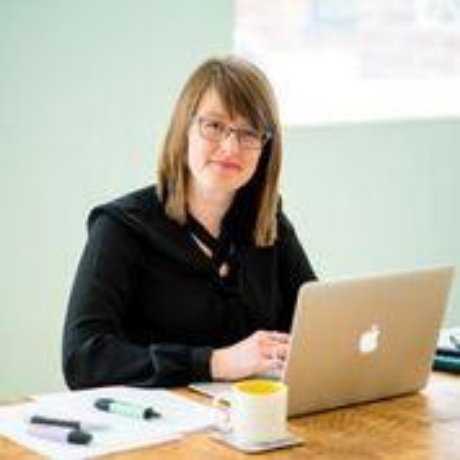 A passion for language and how it can influence people is what led Jo to start Crescent Copywriting – a specialised copywriting agency that creates targeted marketing content for a whole range of industries.
Along with a select and talented Crescent Copywriting cohort of freelancers, Jo loves working with creative and digital agencies, as well as independent companies that see the true value of well-crafted content. The word of the month for September is 'spectrum'. This is a word that's very close to Jo's heart and part of her everyday. But for CMDerby, she'll be looking at how spectrums of varying kinds run throughout all our lives.
Local partners
Mainframe is an initiative that aims to bring together a community of digital and creative business across Derby & Derbyshire, enabling real business growth and jobs.
Based at QUAD, we'll be hosting monthly meet-up's covering topics ranging from the inspirational to business growth to the downright futuristic and forward thinking. Whether you're a pre-start up, entrepreneur, growing SME or looking to bring new products to your company or the market in general; Mainframe has something for you.
Mainframe is part of The Big House, a collaboration providing sector specific support across the D2N2 area. The Big House aims to make it easier for digital creative business to understand and access the free help available in the region. Through Mainframe your business can access: start-up support, intensive business coaching, small business workshops, funding, events and networking. Mainframe is receiving £137K of funding from the European Regional Development Fund and is match funded by the Art's Council England.
Our hopes for Mainframe are that it will become a sustainable community of local digital and creative people, sharing their talent, knowledge and inspiration.
We want to put a digital and creative pin in the map for Derby and Derbyshire ensuring that both business and the public appreciate the importance and value of creative business endeavours to the wider local economy and community.
We are Future Proof Films - a tight-knit team of video marketing and production professionals who eat, sleep, and dream about creating video content that will blow your socks off and get you real, measurable, tasty results.
We are a printing company based on Pride Park in Derby and we pride ourselves on making professionals look professional, by offering competitive prices, exceptional customer service and spectacular print.
Our 'Customer Reviews' show just a few of our many satisfied customers.
From business cards, brochures and leaflets, through to folders, flyers, banners and promotional items, we can handle anything from conventional full-colour print to some of the most bizarre print requests.
We deliver print all over the UK so, if you need a printer, who will look after you every step of the way, call 01332 418377.
Additional details
September's Theme is Spectrum.
"A band of colors, expanding definitions, a broad array of identities — we all live within multiple spectrums"
Our Las Vegas chapter chose this month's exploration of Spectrum and Iandry Randriamandroso illustrated the theme.
Location
Hosted at CMDERBY Zoom
online
Derby, t'internet United Kingdom z00 mmm
When September 18, 2020
8:30am - 10:00am