Jeremy Speaks on Collective, Ethically Responsibility to Care for the Earth
About the speaker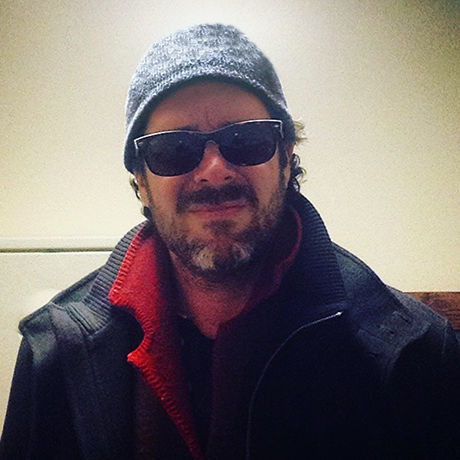 Earth scientists increasingly agree that we are in a new geological era, the Age of the Human, called by Nobel Prize winner Paul Crutzen, "the Anthropocene." Climate change, worry about the sixth mass extinction, ozone depletion, global toxicity, ocean acidification, nitrogen runoff, plastics dispersion throughout the entire soil and water fabric, and planetary junk in orbital space are all aspects of this era. So are increasingly powerful and common extreme weather events, sea-level rise, vast stretches of dead sea, massive algae blooms, desertification, state-sized trash coagulations and universally irradiated cells.
One of the most fecund areas of the academy and the arts is the question of how to live well in the Anthropocene. The Anthropocene is characterized by vast scales – thousands of years and the entire reach of the planet– and by mind-breaking levels of ecological complexity. At the same time, although humankind is the cause of the Anthropocene, each of us exists here and now with no real awareness of how we are involved as individuals. There's an eerie silence about us while great causal forces ramp up a destabilized planet for the next many thousands of years. How should we live in this? How are we to think about living a good human life and creating a great society?
Links
Speaker:
Jeremy Bendik-Keymer is the Beamer-Schneider Professor in Ethics at Case Western Reserve University. A passionate lover of educational innovation, he taught at Yale, University of Chicago, Colorado College, the Jesuit college LeMoyne, and helped build American University of Sharjah in the United Arab Emirates into a global top 500 university. Besides writing two novels, as he calls them – The Ecological Life, and the forthcoming mixed genre Solar Calendar, and Other Ways of Marking Time – he also co-created the seminal MIT volume, Ethical Adaptation to Climate Change: Human Virtues of the Future and was on the project team for We Are All Explorers, the first study of a city-wide Reggio Emilia pre-school approach in low income, diverse neighborhoods of Chicago. A published poet, he was also a weekly writer for Emirates Today and a co-host of a weekly environmental ideas show on Dubai Eye Radio, both high access media in the Gulf of the mid-2000s. Around Cleveland, he has collaborated on socially enaged art and social justice initiatives and created the Moral Inquiries in Coventry, a community-based philosophy group that meets twice per month. Currently, he is also collaborating with Guide to Kulchur and SPACES on a project begun by Michael Rakowitz around police and gun violence: A Color Removed.
Favorite quotes from this talk
No quotes yet. Sign in to tag a quote!
126

Lovely Attendees







see everyone